PRS Foundation's 'Power Up' Programme Open for Applications for Second Year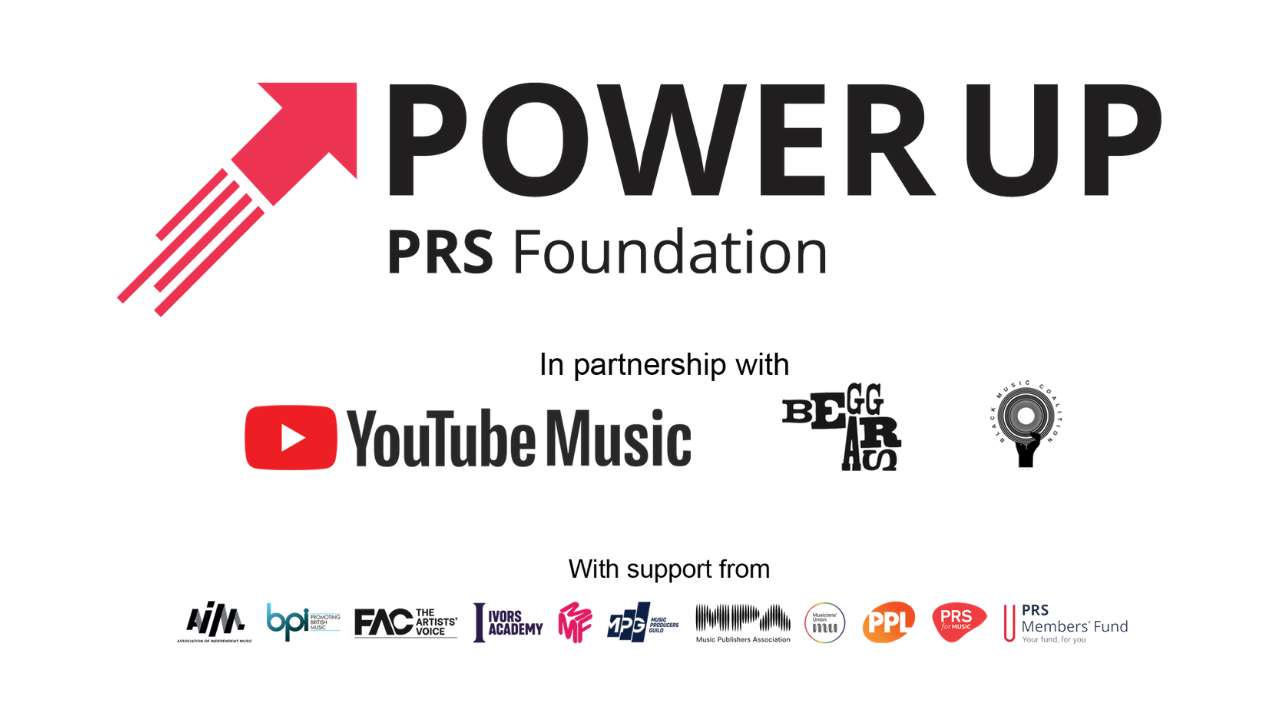 The Power Up Participant Programme is designed to elevate exciting Black music creators and industry professionals and address barriers for those at crucial career stages.
Creating a long-term network across the UK, each year the Participant Programme will support:
20 x Black music creators
artists, songwriters, composers and producers who are involved in the creative process and may be working in any genre, based anywhere in the UK
20 x Black executives and industry professionals
industry professionals working in any sector of the music industry, anywhere in the UK. This includes employees and entrepreneurs, freelancers and self-employed professionals
Participants will power up through:
Grant support of up to £15,000
Capacity building and mentoring
Access to partners
Marketing support 
Taking part in the long-term Power Up network
Year 2 applications are open from 18th January 2022 until 6pm on Thursday 17th February 2022.
Should I apply? 
Have you experienced barriers relating to being a Black music creator or industry professional?
Do you want grant support and to take part in a transformative capacity building programme in order to break down barriers and break through the glass ceiling?
Will Power Up support have a significant impact on your progression?
Power Up supports exceptional talent on the creative side and behind the scenes in the industry, providing opportunities to progress which benefits members of the network and the wider music community. We can help participants to realise their potential and shape the future of music.
PRS Foundation encourage potential applicants to read our full updated guidance pages, watch and listen to existing advice videos and podcasts, and to sign up to advice sessions they will be running before the deadline.  They also recommend checking out our list of Year 1 Participants for an impression of the mix of creators and professionals selected in their first year.
What support is on offer? 
Participants will bring their expertise and experiences to the network and will power up through:
Grant support of up to £15,000 
Capacity building and mentoring
Support from and access to partners
Marketing and promotional support from the PRS Foundation and Power Up partners