Scottish Government Announces £2.2 Million Fund To Support Grassroots Music Venues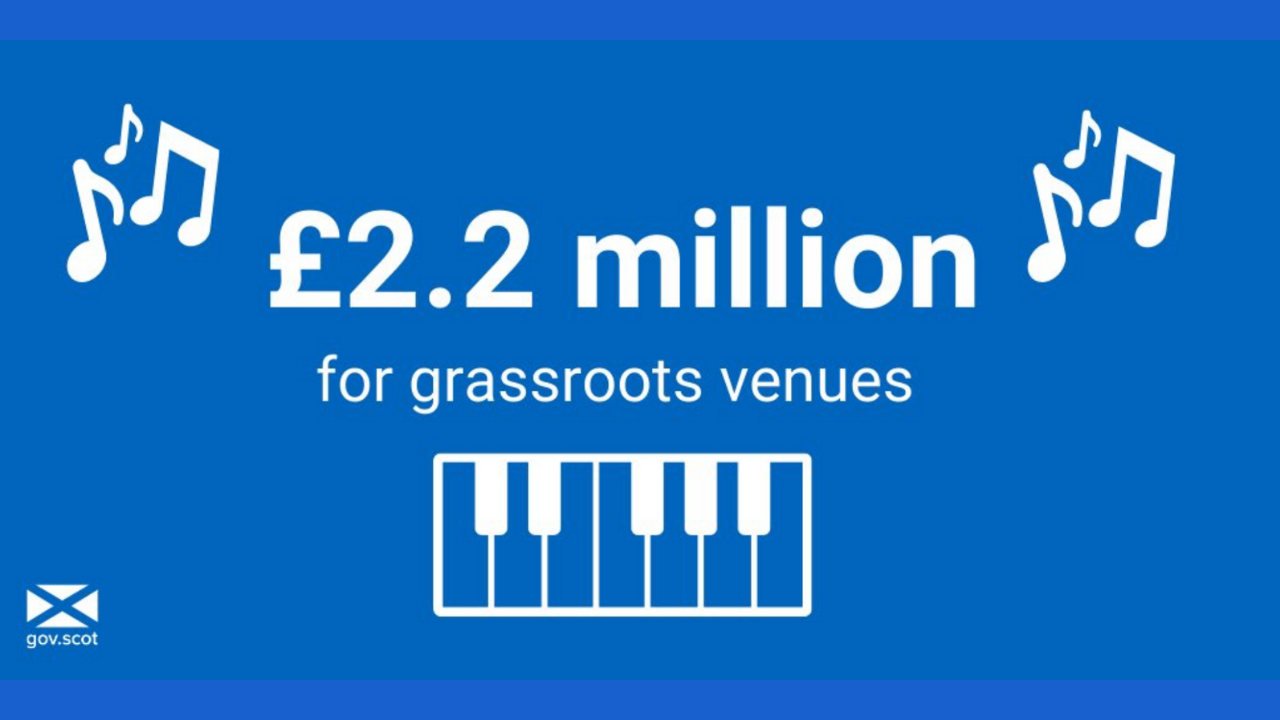 The Scottish Government's Economy Secretary Fiona Hyslop has announced a £2.2 million fund to support grassroots music venues.
Industry leaders say the funding will "stabilise" the cultural sites across Scotland that are facing an economic crisis amid the Covid-19 lockdown.
The £2.2 million pacakage is intended to cover fixed costs which include rent, non-furloughed staff, servicing debts and utilities.
The Music Venue Trust has welcomed the funding, which will keep sites, which are not yet able to re-open, afloat until October.
Speaking at the Scottish Government's daily coronavirus briefing, Ms Hyslop said the amount will be used to "quickly provide" stability to these venues over the coming month.
Full details on the fund will be released soon.