SMIA Members Spotlight: Benjamin Schogler (Skoogmusic)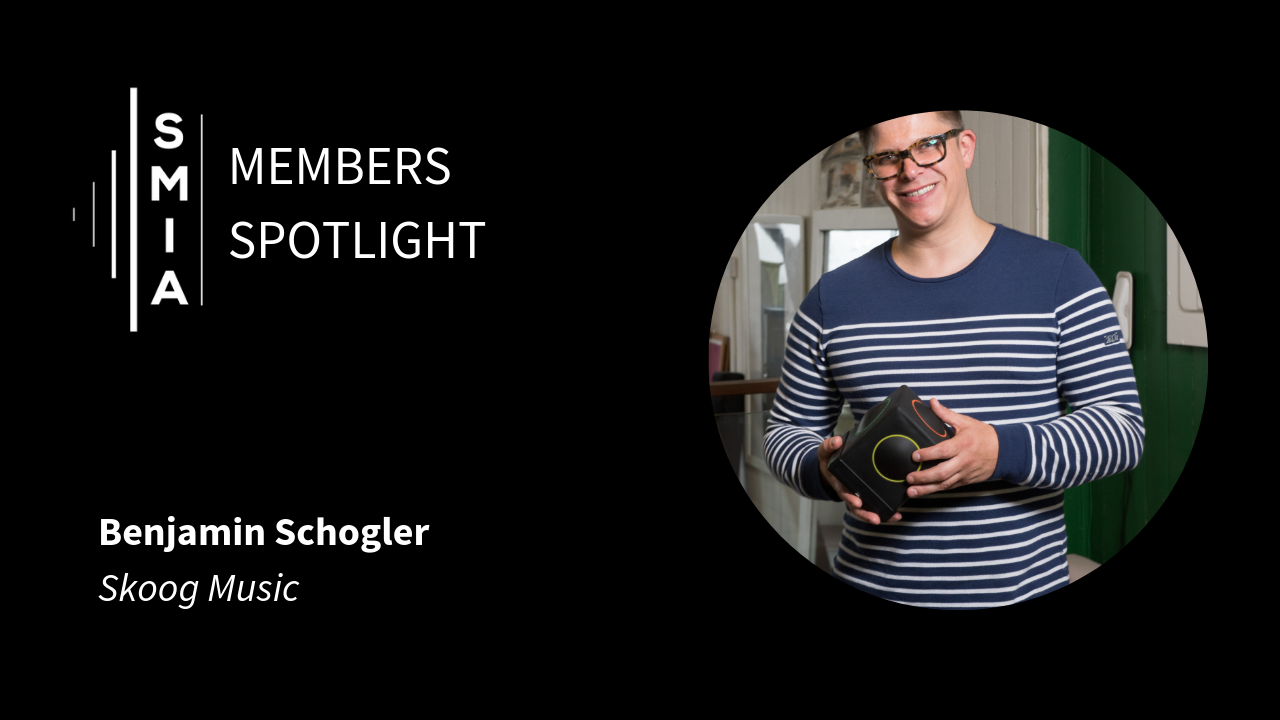 Tell us a bit about you and what you do…
At Skoogmusic we make technology that lets anyone make music. David Skulina and I founded the company in 2009 after developing a new kind of musical instrument for disabled children and we have evolved the tech from there to make music making accessible to everyone. From young kids taking their first steps in music to creatives getting busy with digital production, and we always make sure our tech is accessible. My role is focused on growing awareness of the brand and our technology working with partners like Apple other international retailers, and actively looking to partner with artists and labels too.
2. How long have you been working in the music industry?
We have been going since 2009, but before that I worked in research in music and psychology, as well as gigging and running events, so probably back to1993.
3. What do you enjoy most about what you do?
It is amazing to have the opportunity to create something new. To see a product you are part of on the shelf around the world. But the best thing is helping people make music, especially kids. That is what we are here for!
4. Who are some of the people you've worked with?
We have been working closely with Apple over the past few years on the technology side. We have worked with great organizations like Drake Music Scotland, the IMHSD and the RSC. On the music side we are actively looking to collaborate with artists and producers. We have worked with Joe Malik, Aqua Bassino and even folk like Brett Domino on content. We have also worked with composers such as Nigel Osborne, Oliver Searle and John Kenny.
5. Where do you see you/your organisation in the next five years?
For Skooging to become a verb synonymous with having fun with music technology, and to see the technology grow and feature in some major performances.
6. What's coming up for Skoogmusic?
We are working on some new ideas at the moment so watch this space! And we hope to announce some new collaborations this year (anyone interested do get in touch!)
7. What's the best thing about working in music in Scotland?
On the tech side it is a pretty international scene. Many of the music tech power houses are in the EU so Scotland is a great base of operations. With Skoog being invented in Scotland (and still made in Leith) we really proud to be part of the local landscape. The support we get from the music and education community is amazing.
8. What do you feel Scotland's music industry needs to excel?
Scotland has always been a world leader in innovation and we need to embrace that making sure we get out on the global stage.