#TURNUPTHEVOLUME Week of Action 19th – 25th April: Music Declares a Climate and Ecological Emergency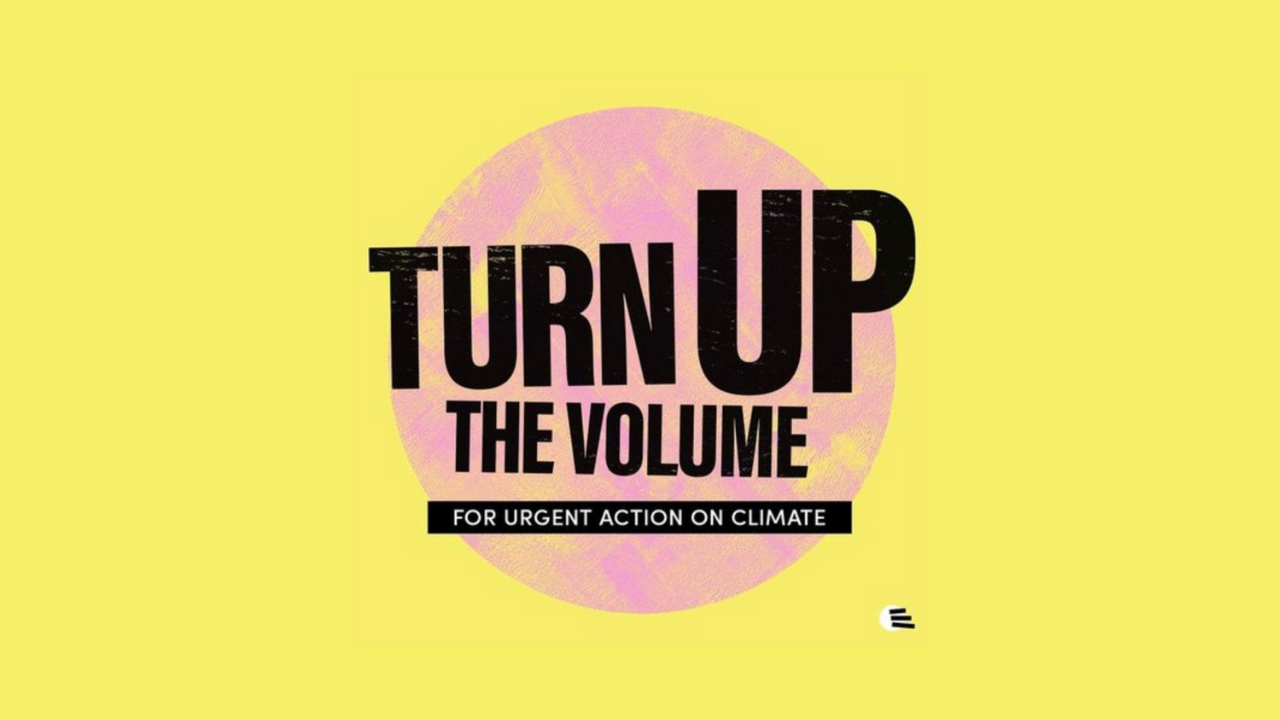 Music Declares Emergency are urging the music industry to take part in their upcoming #TURNUPTHEVOLUME Week of Action from 19th – 25th April 2021 by signing the declaration at musicdeclares.net.
Music Declares Emergency is a group of artists, music industry professionals and organisations – an independent collective with no party political or commercial affiliations. They believe in the power of music to promote the necessary cultural changes to create a greener, fairer, better future.
Making a declaration of emergency is an independent decision for each individual or organisation. It means publicly announcing your concerns, lending your voice to the chorus calling for more ambitious political action, and following up by taking action on your own environmental impacts within your remit.