OPPORTUNITY: SKIDDLE INDUSTRY DROP IN – GLASGOW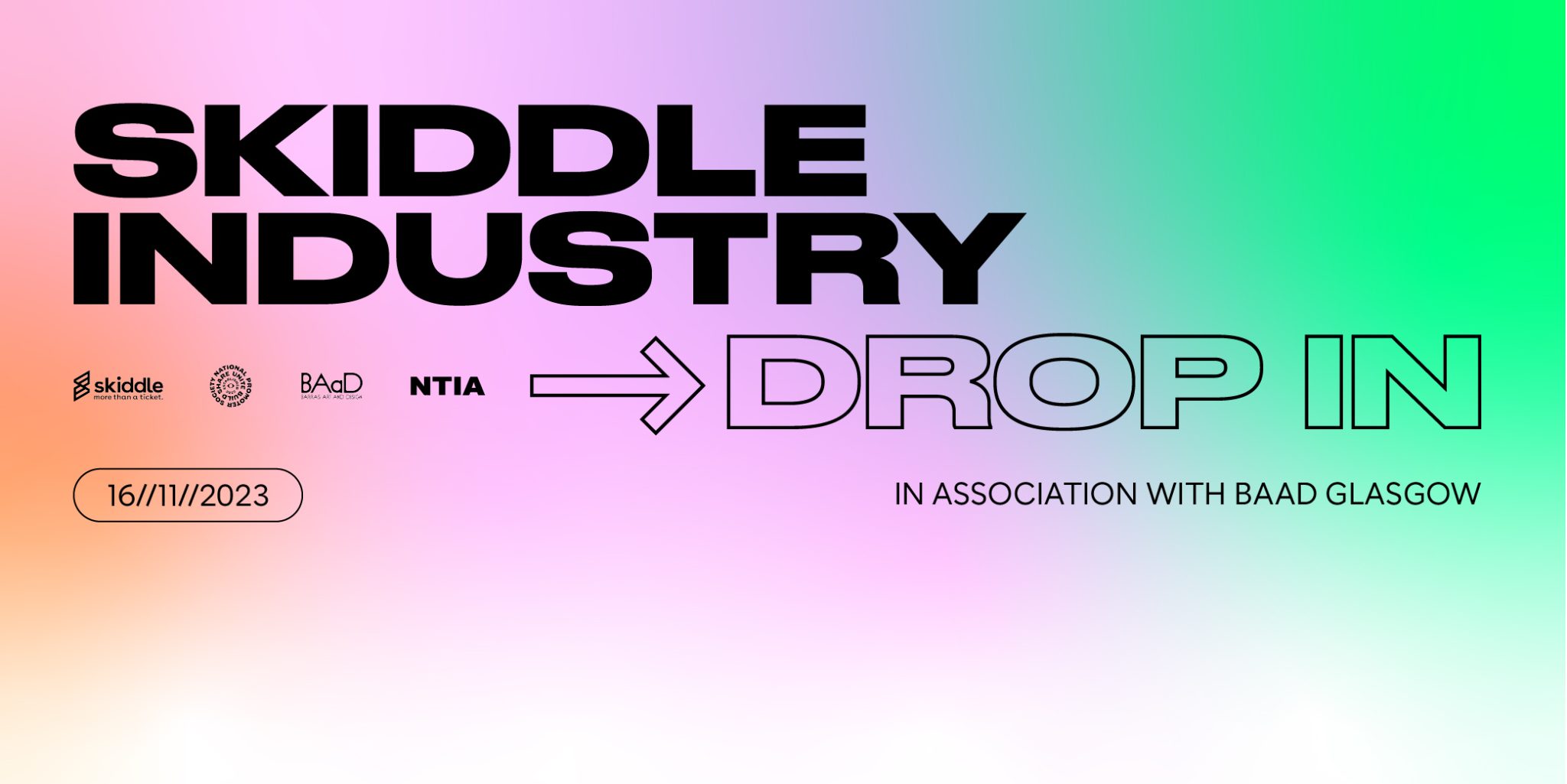 Date and Time: Thursday 16th of November, 12:00 – Late
Location: Barras Art and Design (BAaD), 54 Calton Entry, Glasgow G40 2SB
Tickets: Free, secure your ticket here.
Join the Scottish Music Industry Association (SMIA) at the Skiddle Industry Drop-In event, a gathering that brings together Scotland's leading music professionals and artists for a full day of networking, discussion, and industry insights.
SMIA's own Daria Jaszcz will be participating in 1-2-1 drop-in sessions from 12:00 – 14:00, offering bespoke advice and sharing her expertise in marketing and communications within the music sector. To book a session with her specifically, click here.
Skiddle Industry Drop-In: Featured Guests
Joining us within the drop-in-sessions on the day is a great lineup of fellow industry professionals:
To book a 1-2-1 session, click here.
Roundtable Discussions 
Scheduled from 14:30 – 15:30, the roundtable discussions include:
Consumer Buying Trends – Examining the impact on Glasgow's music scene and discussion of strategies for managing cash flow and pre-selling tickets.
Post-Brexit Touring – Navigating through the new complexities of touring in a post-Brexit landscape.
Sustainability and Safeguarding – Exploring the roles of promoters + venues in fostering sustainable practices + ensuring safety within the nightlife sector.
Breaking Barriers Panel Discussion 
Join the conversation around the accessibility challenges in Glasgow and the impact on the city's music economy from 16:00-17:00.
Social + Networking
From 5pm onwards there will be a networking and social part of the day allowing you to speak directly to all involved and network with the music industry.
Tickets + Info
Individual tickets must be acquired for each part of the day that you wish to attend. If you would like to attend a round table, the panel and networking sessions, please add all 3 tickets to your order. All 3 round tables will be going ahead at the same time so please only book a ticket for 1 table.
For tickets, click here.
For more info, click here.