NEWS: PITCH SCOTLAND 2023 ANNOUNCES MORE SPEAKERS + ARTISTS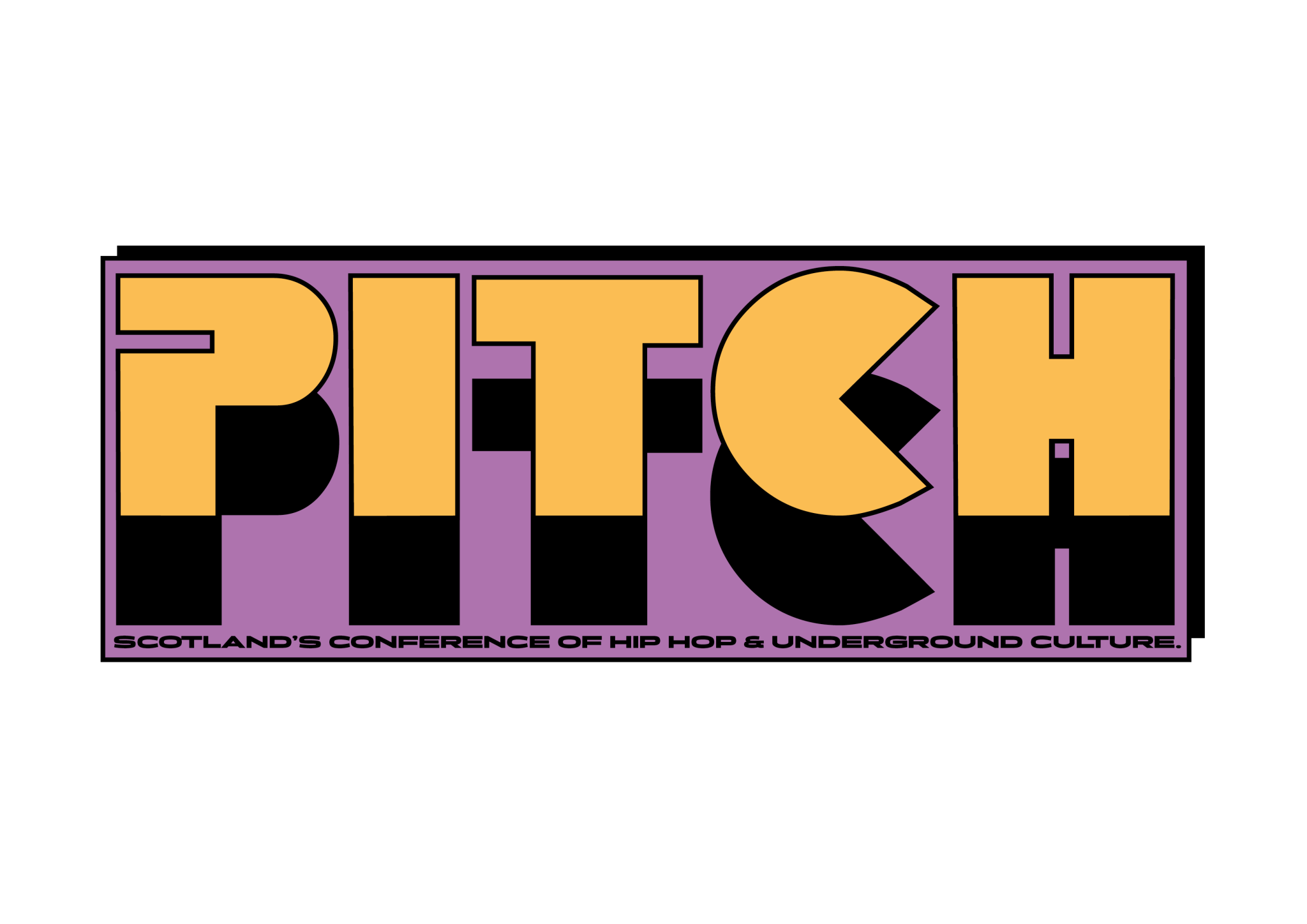 Pitch, Scotland's international convention of hip hop and underground culture, has announced more speakers and artists for their key full weekend event which takes place across Glasgow venues Saint Lukes, Many Studios and the Drygate Brewery on Saturday 19th August and Sunday 20th August 2023.
LaJoyce Brookshire, a publicist for legends such as Aretha Franklin, Whitney Houston and The Notorious B.I.G, Glasgow-based Netflix dance star Divine Tasinda and Aberdeen's Mae Diansangu, a Black spoken word artist who writes and performs in both English and Doric, are among the pioneering creatives, local champions and fans-turned-industry insiders featuring at Pitch 2023.
Though only entering its second year, Pitch received over 100 applications in response to June's callout for four artists based in Scotland to perform at their live showcase on Saturday 19th August featuring Nigerian-Scottish artist Lamaya and Calton-based grime MC Oakzy B, and for three artists based internationally to perform on Sunday 20th August for another showcase featuring Ogun (Wales), Theolodge (USA) and Canada's Kxng Wooz.
Each of the successful Scottish acts will be supported by development grants of £500 from the PRS Foundation, co-funders of Pitch with Creative Scotland, in addition to the performance fee, delegate pass and mentoring sessions offered to all winners, who will be named in the coming weeks.
For Pitch 2023 Vagrant Real Estate, the Aberdonian DJ/producer who's racked up millions of streams for his work, including their recent fourth album 'The Iceberg Theory' with Clbrks which sold out its vinyl pressing two weeks ahead of release, will speak as part of a panel discussion titled 'Celebrating Scotland' alongside Tasinda. The pair will join previously-announced Hip Hop Scotland podcast host Sanjeev Mann and Bee Asha Singh, co-director of the recent second Spit It Out Festival.
Announced as curator and host of Pitch's spoken word programme is Mae Diansangu, a Black queer artist from Aberdeen who writes and performs in both English and Doric and whose series of poems 'black lives, heavy truths' features as part of the National Library of Scotland's Fresh Ink collection. Further confirmed spoken word artists are Andrew 'Ace' Bamusi (aka ACE V!S!ON), a member of acclaimed young jazz collective Modernistic as well as an anti-racist and mental health educator. Born in Malawi and raised in Glasgow's East End, Bamusi's spoken word has featured at Intercultural Youth's Scotland In Colour and Spit It Out festivals.
Diansangu and Bamusi will be joined by UNESCO Refugee Integration artist-in-residence and GRAMNet poet-in-residence Tawona Sitholé, an artist-facilitator who grew up with the oral tradition of his ancestral family Moyo Chirandu and who has since developed his own contemporary style of expression through traditional Zimbabwean mbira, spoken word, creative writing and drama.
Sunjay Kohli's star-studded CV includes four UK #1 album projects and artist campaigns for names such as Rita Ora, alt-J, Craig David and Kylie Minogue. Founder of AAA Pass artist, label and content services and associate editor of Nation of Billions, Sunjay worked at Ticketmaster International and Warner Music before joining BMG UK as Senior YouTube account manager. 
Speakers with expertise in recovery and wellbeing include Donna Boyd, a photographer, promoter, broadcaster and activist whose own lived experience is testament to the transformative power of hip-hop culture in the community. Now coordinator of the Scottish Recovery Consortium's 'Freed-Up' social and educational events, Boyd is joined by Kezia Racher, a founder of Help Musician's Music Minds Matter's free 24-hour helpline providing support and coping strategies to the whole UK music community (0808 802 8008).
Also confirmed is Frances McAvoy, of 388Creates Agency and co-manager of rising Edinburgh artist Joell; and K4U Visuals, a Glasgow-based videography company whose recent work includes striking visual promos for the likes of Hannymoon, JusHarry, ID and Washington.
Successful Pitch 2023 artist callout applicants and further programme announcements will follow later this month. 
Speakers previously confirmed include Peter Astedt (Future Echoes, Sweden), Call Me Unique (Artist | CMU Events), Durell Peart (Author | Artist Manager), Bee Asha Singh (Artist | Curator), Andy Jones (FOCUS Wales), Lloyd Ross aka Kryptik (Author | Artist), Andrew Ogun (Artist | Arts Council of Wales), Bernardo Queiros (Westway Lab Conference, Portugal), Denise Allan (677 Media Management) and Dana Beeler (Music Nova Scotia, Canada).

Showcase tickets priced £10 and free day passes are available here.