Navigating licensing and royalties: Access Hours session with PRS For Music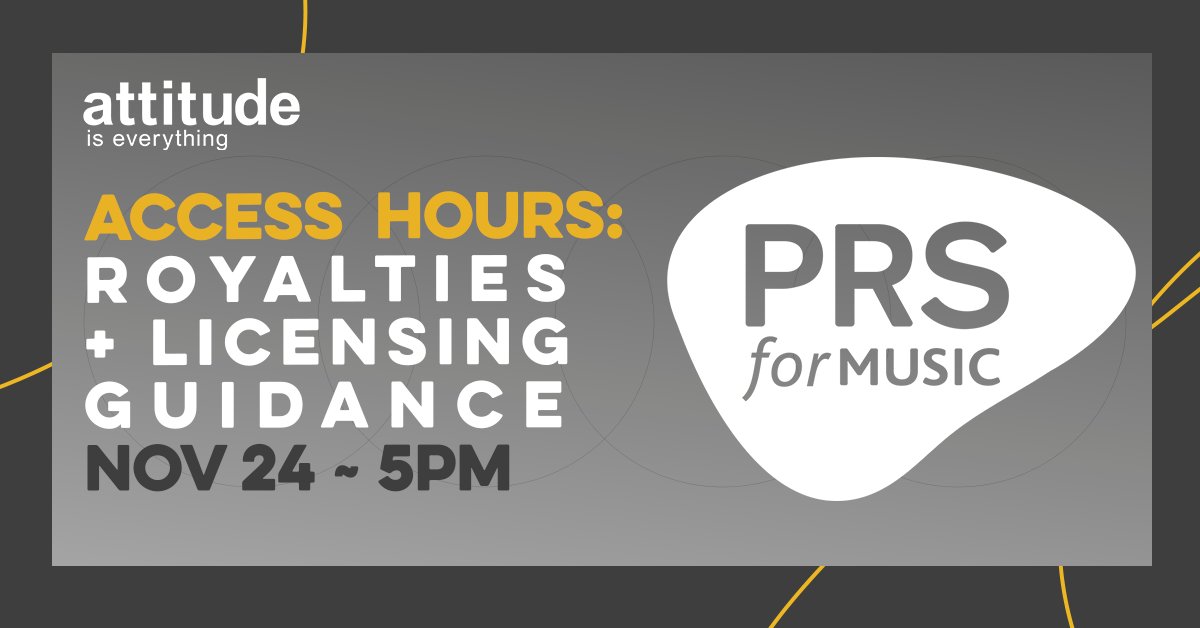 Music Charity Attitude Is Everything's #NextStage and #BeyondTheMusic initiatives have teamed up for the #AccessHours series – designed  to remove the barriers for Deaf and disabled music makers (Next Stage) and aspiring industry professionals (Beyond The Music).
Access Hours are online sessions aimed at artists or individuals who want to work in the music and live events industries. Aimed at solo artists, band members, starting a career in music or already working in the industry, these sessions are the chance to hear from industry experts and organisations about what they do and how you can do it too.
The first session with PRS for Music is designed to help explain the current licensing and royalty landscape. If you're interested in working in this area of the industry or an artist, then this is a great opportunity to get your head around what can be a complicated and evolving area of the music industry.