Get involved: SelectorPro 2021 digital conference
Event Name:
Organiser:
Event Type:
Event Date:
Event Location: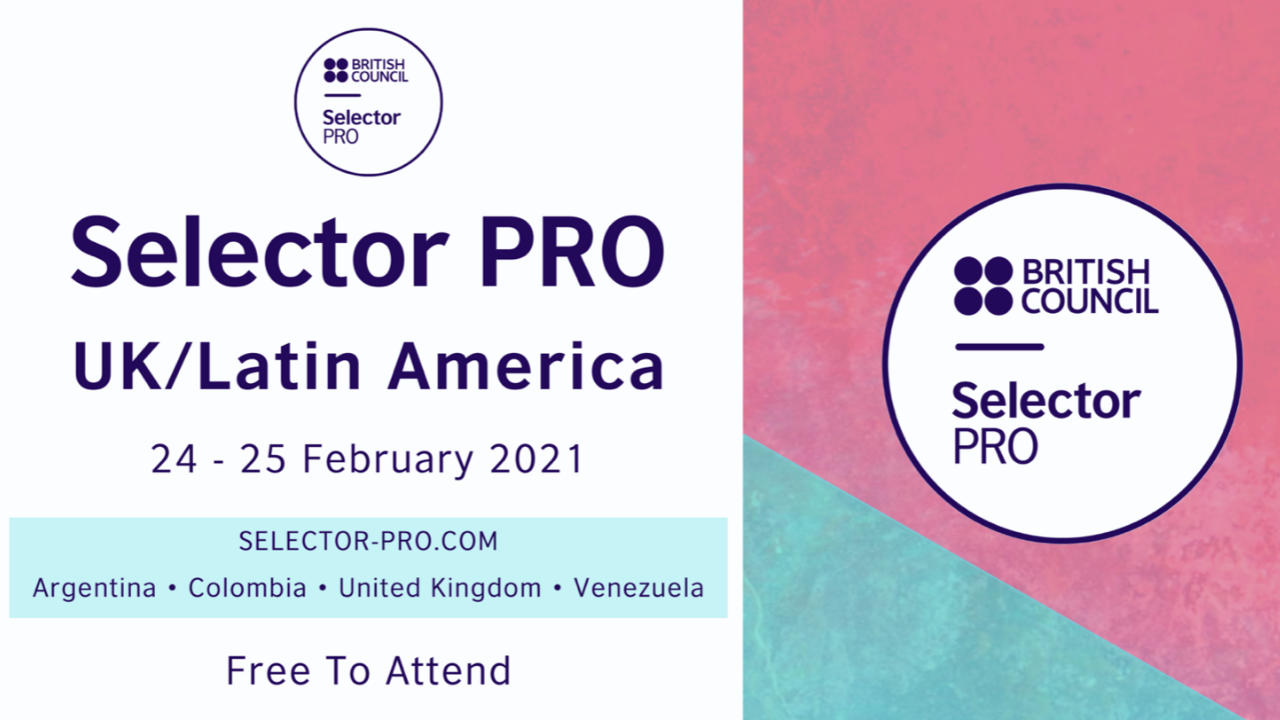 Selector PRO is a free music conference taking place across 24 – 25 February 2021 that connects independent music sector professionals from around the world with their counterparts in the UK who are able to deliver training, share their stories and discuss the biggest topics affecting the contemporary music industry.
Selector PRO is a British Council music programme, delivered in partnership with local music organisations. To date, it has taken place in Argentina, Armenia, Azerbaijan, Colombia, Cuba, Georgia, India, Mexico, Russia, Turkey, Ukraine and Venezuela.
In 2021, due to Covid-19, the programme will be delivered online and, for the first time, with participants drawn from the breadth of Latin America and the UK.
Panel topics for this year's event include: livestreaming, maximising income from music online, creative strategies and digital marketing hacks, climate change, international collaboration between the UK and Latin America, and how music can lead to social change.