SMIA Workshops: An Introduction to Events Management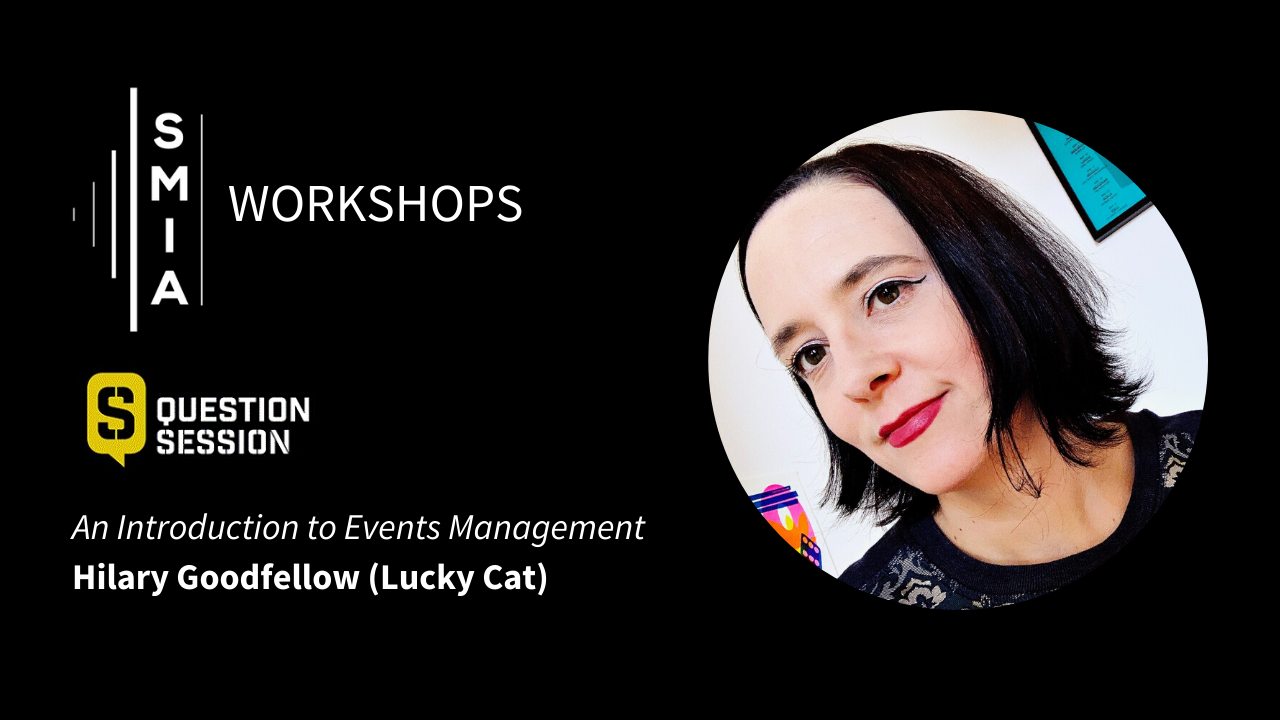 As part of the SMIA's innovation-led development programme, designed to help nurture business talent and build infrastructure in Scotland's music industry, we will be hosting this free entry 'Introduction to Events Management' as part of this year's Question Session at The Lighthouse in Glasgow, taking place on Saturday 8th February 3pm – 5pm.
About the Workshop
Hilary established her event management company Lucky Cat in 2011 and has demonstrated programming, production and campaign management experience. With a particular interest in music, food, sustainability, and increasing the accessibility of the arts to all, she has worked locally, nationally and internationally. She bridges the gap between the creative and the practical to deliver safe, timely, and within budget indoor, outdoor and greenfield major events for a diverse range of stakeholders including events and festivals such as the Scottish Album of the Year (SAY) Award, Platform on Tour, P!NK, Glasgow European Championships 2018, Paisley Food & Drink Festival, Merchant City Festival, Riverside Festival Glasgow, Commonwealth Games Glasgow, Ryder Cup, Edinburgh Fringe, Scottish Government and numerous commercial brands.
Overview
– The 5 "W's": What, Who, Why, Where and When
– Relationship Building: The Event Team
– The Customer Experience
– The Human Octopus (Budgets/ Event Schedule / Event Delivery Plan/ Licensing / Everything Else)
– Your Lack of Planning Is Not My Emergency
– What Makes an Event Outstanding
– Evaluating Success
– Things I Wish I'd Known in My 20's
In order to attend please RSVP for your FREE Question Session ticket and check out their full programme.
We look forward to seeing you there!