Four Scotland-based Music Businesses Selected for Industry Development Programme to Stimulate Innovation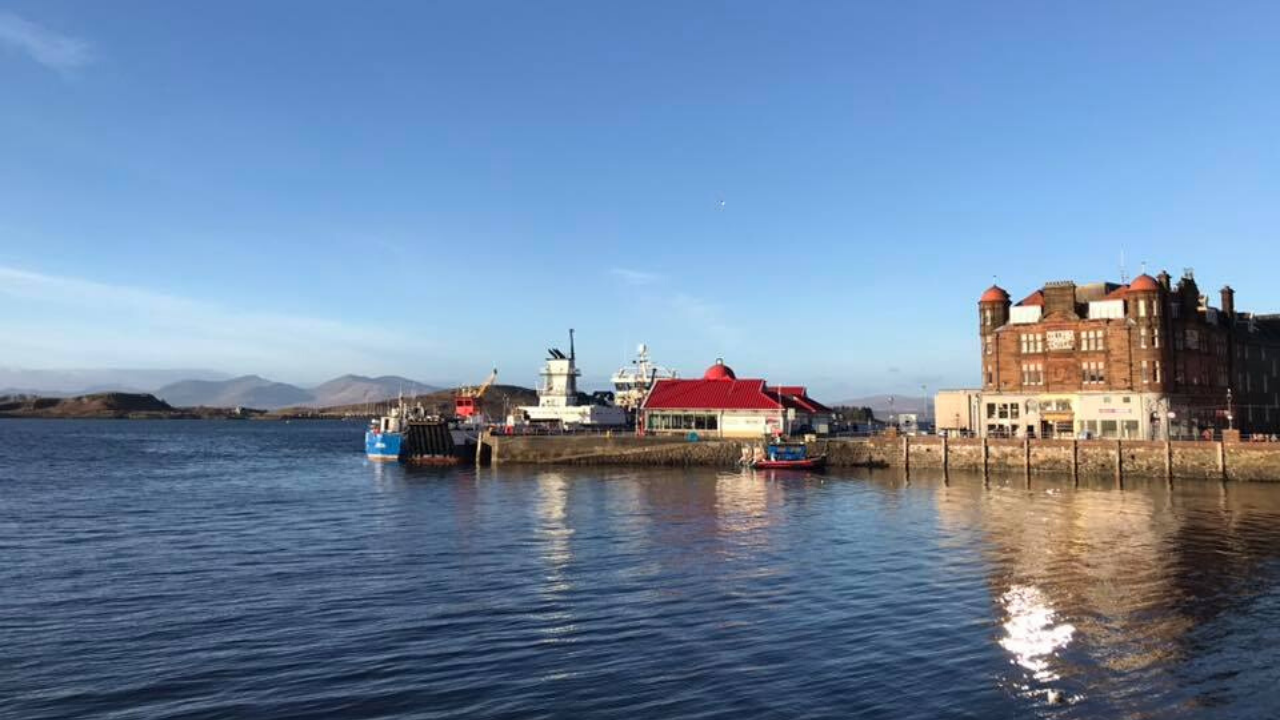 The Scottish Music Industry Association (SMIA) today announces the four successful applicants of its inaugural Music Business Innovation (MBI) programme. The MBI programme — delivered as part of the SMIA's innovation-led industry development activities, supported by Creative Scotland — is designed to help Scotland-based music businesses grow their revenue, break into a new market, overcome a challenge or consolidate a sustainable business model.
The four music businesses selected to be part of the inaugural programme are music discovery platform TENEMENT TV, the world's first crowd-funded record label Last Night From Glasgow, Knockengorroch Festival off-shoot Offsite Productions and live music venue The View based in Oban.
Dougal Perman, Executive Chair, Scottish Music Industry Association
(SMIA), said: "We're excited about working
collaboratively with four innovative business ventures driven by people with
impressive track records. We will work closely with each business and a
selection of specialist consultants to identify a mission then devise a strategic
action plan to overcome challenges and achieve ambitions. Our aim is to make a
material difference in how the business operates and then share non-sensitive
findings with our members."
Jamie Houston, Music Officer, Creative Scotland, said: "Creative
Scotland is committed to supporting the pioneering spirit of Scotland's musical
network, and the Scottish Music Industry Association's Music Business
Innovation (MBI) programme offers a fantastic opportunity for music businesses
to grow their revenue, reach new markets and become more sustainable.
Festivals,
digital media platforms, labels and live music venues are pillars of a
successful industry and these four innovative businesses reflect the diversity,
creativity and ambition of Scotland's music industry."
Following applications closing in August, the SMIA's MBI steering group – made up of members of the SMIA Company Board, Suzanne Miller (Help Musicians Scotland) and Rachel Brown (Cultural Enterprise Office) – judged the applications and selected the four successful applicants. Each of these businesses will be matched with a group of specialist consultants who will meet with each business in an intensive closed workshop to understand their market position, challenges and ambitions. Together representatives from each business and the MBI consultants will create a strategic plan to overcome challenges and achieve ambitions.
After two months the consultants
will contact the businesses to find out how they are getting on, measure their
progress and help make adjustments to the plan's implementation where
necessary. After four months the businesses and their MBI consultants will meet
up to reflect on progress and judge to what extent their plan activation
succeeded in realising their ambitions and meeting their targets.
The MBI consultants and steering
group will evaluate the programme and publish non-sensitive information in a
report for SMIA members. The report and a group feedback session will take
place at an MBI event for SMIA members at the end of the programme.
Chae Houston, Founder and
Director, TENEMENT TV, said: "Tenement TV
has been at the heart of so many artist's journeys over the past eight years.
We have a passion for music that is driven by our dedication to support great
music. We are immensely proud of what we have created and know the work that
TTV does is truly vital to the development and promotion of bands. As a team,
we're thrilled to be offered this opportunity to be involved in the Music
Business Innovation programme to take TENEMENT TV to new places in 2020 thanks
to the expert guidance on offer. We are really excited for next year, we're
sure it will be our best year yet."
Ian Smith, Director, Last Night From Glasgow, said: "Over the last 36 months or so,
LNFG has punched well above its weight, releasing 31 Vinyl records, staging
over 70 events and doing all in an ethical non-profit manner. The challenge for
an organisation like ours lies in expanding our networks, reaching new
audiences and pulling support from different regions. We hope the work with
SMIA will identify just how we can expand and improve upon our patronage model
and deliver even greater value for our artists and reach more supporters."
Katch Holmes, Director, Offsite Productions, said: "I am very excited that Off Site Productions has been chosen to take
part in the SMIA's Music Business Innovation programme. Off Site promotes and
represents music originating in Scotland and can only benefit greatly from the
support the programme is offering. I can't wait to get started!"
Daniel MacIntyre,
Director, The View Oban, said: "We are thrilled to be accepted
onto the SMIA's Music Business Innovation programme and to help fly the flag
for the music industry in the Highlands and Islands. As the new kids on the
block, we'll tap into as much knowledge and experience to help us reposition
our venue as the gateway to traditional and contemporary music. Alongside our
planned investment in the venue, the innovation programme will help build our
network and contacts as we stretch our programming and market development that
is crucial to growing our reputation as a venue and Oban's night-time economy."
Following years of delivering successful
pilot developmental projects, as well as attracting a growing base of active
members and establishing the Scottish
Album of the Year (SAY) Award in 2012, it was announced in January 2018
that the SMIA was successful in joining Creative Scotland's Regular Funding
Network for 2018–2021. The Regular Funding Network is comprised of organisations
that make a vital contribution to the current health and future development of
the arts, screen and creative industries in Scotland, and as part of the
network, the SMIA is tasked with delivering a pioneering, innovation-led
development programme, designed to help nurture business talent and build
infrastructure in Scotland's music industry.
With yearly activity
which includes the MBI programme along with workshops, networking events,
research projects, The SAY Award and resource development, the SMIA delivers a
wide range of services, projects and events for anyone working in – or wanting
to work in – music in Scotland. Thanks to the funding support from Creative
Scotland, the SMIA was able to launch a Basic Membership last year, which is
free for all and provides access to activities delivered as part of the
publicly funded programme. Since its introduction, over 2500 music
practitioners from across Scotland have joined the association, bringing the
industry closer together and stimulating increased opportunities for
collaboration. The SMIA also offers Student Membership and Core Membership,
which provides access to additional services and benefits to help music
practitioners based in Scotland excel.
The SMIA recently
announced the appointment of seven new Directors to its company board and will
soon be establishing its inaugural Advisory Group; made up of members working
across different sectors of the music industry who will give perspectives from
their experience and the organisations and the sectors in which they are
active. These perspectives will help inform the SMIA's strategy and ensure that
all services, projects and events continue to be needs-led.
The SMIA aims to retain more musical intellectual property and conduct more business in the music supply chain in Scotland, including record labels, publishers, legal, finance, artist management, booking agencies and publicity. It aims to develop the wider music industry in Scotland by championing creativity, building infrastructure and evolving business models.
For further information, please contact Robert Kilpatrick (robert@smia.org.uk) or Blue Kirkhope (blue@smia.org.uk).