OPPORTUNITY: "THIS MUST BE THE PLACE" BOOK LAUNCH – IN PARTNERSHIP WITH SMIA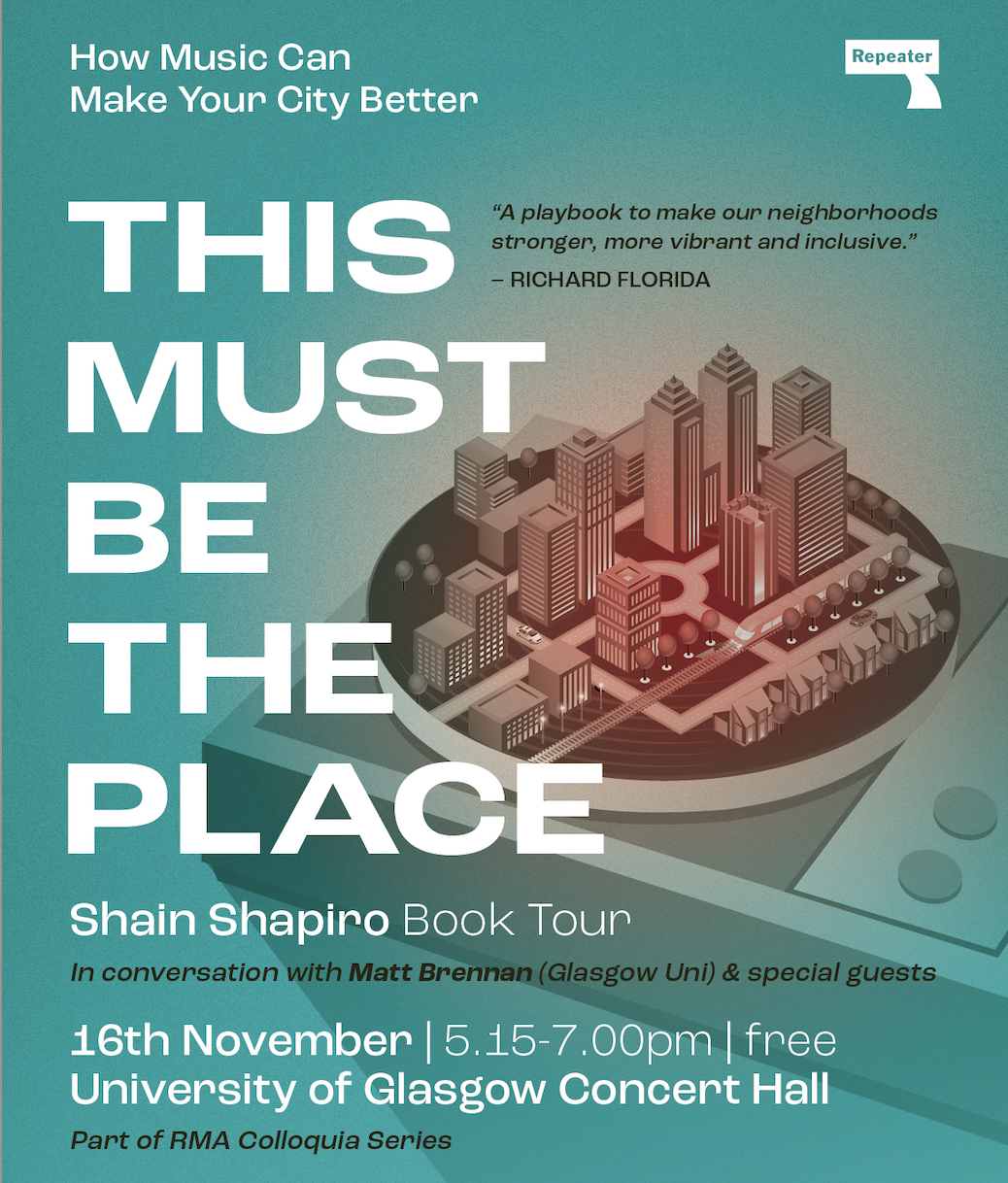 Date and Time: Thursday November 16th  5:15 – 7pm
Location: University of Glasgow Concert Hall, University Avenue, Glasgow G12 8QQ
Tickets: Free, secure your ticket here.
Join us for an evening with Shain Shapiro, CEO of Sound Diplomacy, as he launches his debut book, "This Must Be The Place: How Music Can Make Your City Better." This event is in partnership with the Scottish Music Industry Association (SMIA) and is part of the University of Glasgow's Research in Music (RMA) Colloquia Series. This event aims to underline the neglected importance of music in the discourse on urban planning and policy.
Shain will deliver a lecture that delves into the role music plays in urban development and governance. He will explore topics such as the influence of music on public policy and urban planning, engaging in a discussion with special guests.
Shain's book provides a global perspective on the transformative role that music can have on our cities. Told through personal stories from cities like London, Melbourne, Nashville, and Zurich, "This Must Be The Place" not only examines the impact but also serves as a toolkit for activists, artists, and music-lovers to reinvent their communities. Order the book here.
Shain Shapiro is the founder and CEO of Sound Diplomacy, and has consulted in over 60 cities and influenced over 100 cities to invest in music and culture. He has spoken at various international forums and is also an accomplished journalist.
To learn more about this event, click here.
To book your free tickets, click here.