OPPORTUNITY: MUSIC EXPORT GROWTH SCHEME 2023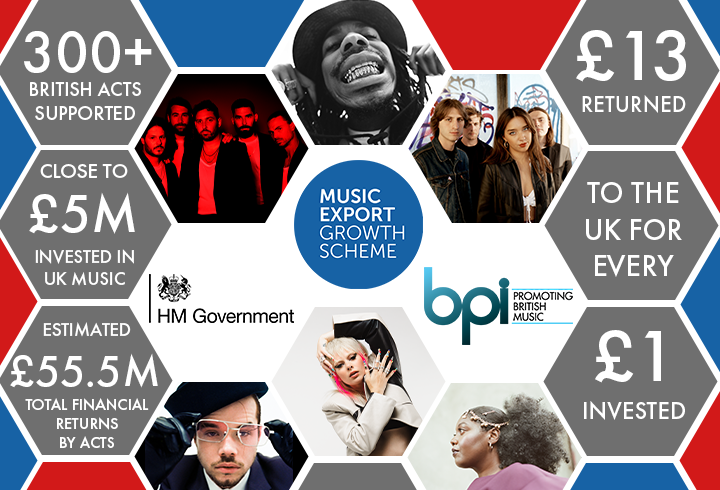 The Music Export Growth Scheme is an initiative offering grants between £5,000 – £50,000 to support UK-registered independent music companies in marketing UK music projects internationally. This scheme is designed for those looking to introduce successful UK music projects to overseas markets.
Who Should Apply?
UK-based music companies with a turnover of less than €50 million and fewer than 250 employees, as per the EU definition of an SME (Small to Medium Enterprise).
Companies that have not received more than two grants in a year or €200,000 in any three-year period, adhering to EU State Aid rules.
Application Process:
Complete the online application form here.
Include a marketing campaign plan with:

Evidence of domestic success.
Experience of the domestic repertoire owner or management team.
Proven interest from the target market.
A full marketing plan for the targeted territory.
List of UK companies working with each artist.

Applications reviewed by the BPI and DBT and shortlisted by a panel of industry experts.
Funding Parameters:
Grants cover up to 50% of campaign costs.
Focus on external costs, not normal running expenses.
Requires company's financial commitment.
Selection Process:
Managed by a board chaired by John Kennedy.
Involves industry experts and representatives from music organisations, BPI, and DBT.
Successful applicants notified post-review.
The Small Print for Applicants
Funding is not designed to support attendance at trade fairs or conventions (SXSW, Jazz Ahead, New Collossus, ADE, WOMEX etc.) – this is covered by the PRS for Music Foundation 'International Showcase Fund'.
Deadline: Monday 4th December at 11:59PM
For more information, click here.
To apply, click here.