OPPORTUNITY: DF CONCERTS – GIG MARKETING MANAGER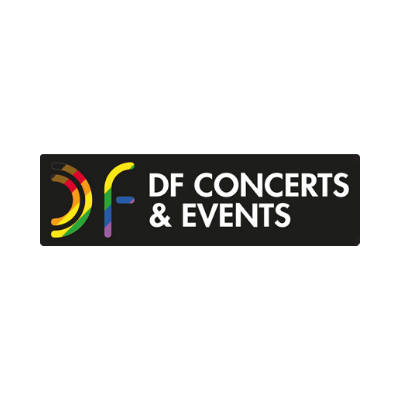 Location: Glasgow, Scotland  
Salary: Competitive, based on experience  
Working Hours: 40 hours per week (Monday to Friday, with additional event work as required)  
Contract: Fixed-term (Maternity cover for 12 months)  
DF Concerts and Events seeks a dedicated Gig Marketing Manager to oversee marketing campaigns for its key brands, with a particular focus on enhancing the profile of the Gigs in Scotland brand. This role calls for an innovative and ambitious professional to become an integral member of the Marketing and Communications team, driving the company's goal of delivering unforgettable events.
Role Description
The main purpose of the role is to play an integral part in delivering successful marketing campaigns across all the company's key brands, all year round. You will be responsible for marketing selected shows and be the key lead for Gigs in Scotland brand marketing. In addition, you will assist the Head of Marketing & Communications with a variety of tasks including preparing marketing materials and evaluating campaign results. Essentially, we require a dynamic, creative, and driven individual to join a strong M&C team.
What it's like to work in the Team
The Marketing and Communications team at DF Concerts is made up of a diverse group of individuals, all sharing a passion for what they do in their roles. We have a helpful, open, and approachable nature which helps to build relationships within the team and the wider company and allows for collaborative working. We all have a joint passion for selling out events and building the brands we work across to achieve our joint goals.
Who you are
Competencies / Skills / Knowledge / Experience
Experience in a similar role
A demonstrable, rounded understanding of the full marketing mix including communications and digital marketing.
Strong organisational skills, the ability to work efficiently under pressure and multi-task to meet deadlines.
Previous experience managing large marketing budgets.
Proven ability to track and measure the effectiveness of marketing campaigns.
Consistent attention to detail with concise and well-structured presentation skills.
The drive to take initiative, work independently and be accountable while also working as a team player who is collaborative, positive, and flexible.
Excellent knowledge of best practices across all marketing channels.
A passion for all things marketing and a strong desire to learn, create, contribute, and innovate.
In-depth knowledge of marketing performance metrics, campaign reporting and conduction customer research.
Excellent attention to detail with a focus on quality and consistency.
Excellent copywriting, proof reading and interpersonal skills.
Behaviours
The following attributes determine how the role will be carried out and are required to be a success
You have a passion for music, taking great pride in playing your part in delivering first class, life affirming events to fans of all ages, backgrounds, and genres.
You are discreet, maintaining confidentiality and professionalism always.
You are by nature consistently conscientious, organised, analytical, supportive, and helpful.
You are a natural collaborator, working cross functionally and at all levels, internally and externally.
You think creatively.
You are trusted, dynamic, pro-active, confident, self-directed, thrive when empowered and always a few steps ahead.
Your communication skills are influential, strong, and effective.
You are courteous and respectful and believe strongly in creating a healthy, equal, working environment.
You have strength of character with a calm and diplomatic approach always mindful of the end goal.
You have a flexible "can do" approach to working to ensure the job gets completed.
What the role includes
Develop and drive innovative and effective marketing and communications campaigns on time and on budget, to drive ticket sales.
Accountable for the retention and growth of the Gigs in Scotland brand. Lead the brand objectives and strategy, conceptualising content pillars, developing the marketing plan, producing content, and delivering activities across the marketing mix.
Lead marketer on specific promoters' shows across select venues.
Plan and implement campaign timelines, drive deadlines, oversee the development of all marketing materials, and manage the marketing budgets.
Analyse and report on customer data, trends, and market analysis to build and create successful marketing strategies for each event.
Deliver high-quality campaign reports measuring the performance of the campaign and distribute information to relevant parties.
Develop and maintain effective working relationships with key agencies, third parties and partners.
Line management of two permanent employees.
Deadline: Monday 13th November 2023. 
Note that the application process may be concluded earlier than the stated deadline, so early submissions are advisable.
To apply, click here.
For more information, click here.