UK Music report calls for action to save live music in 2021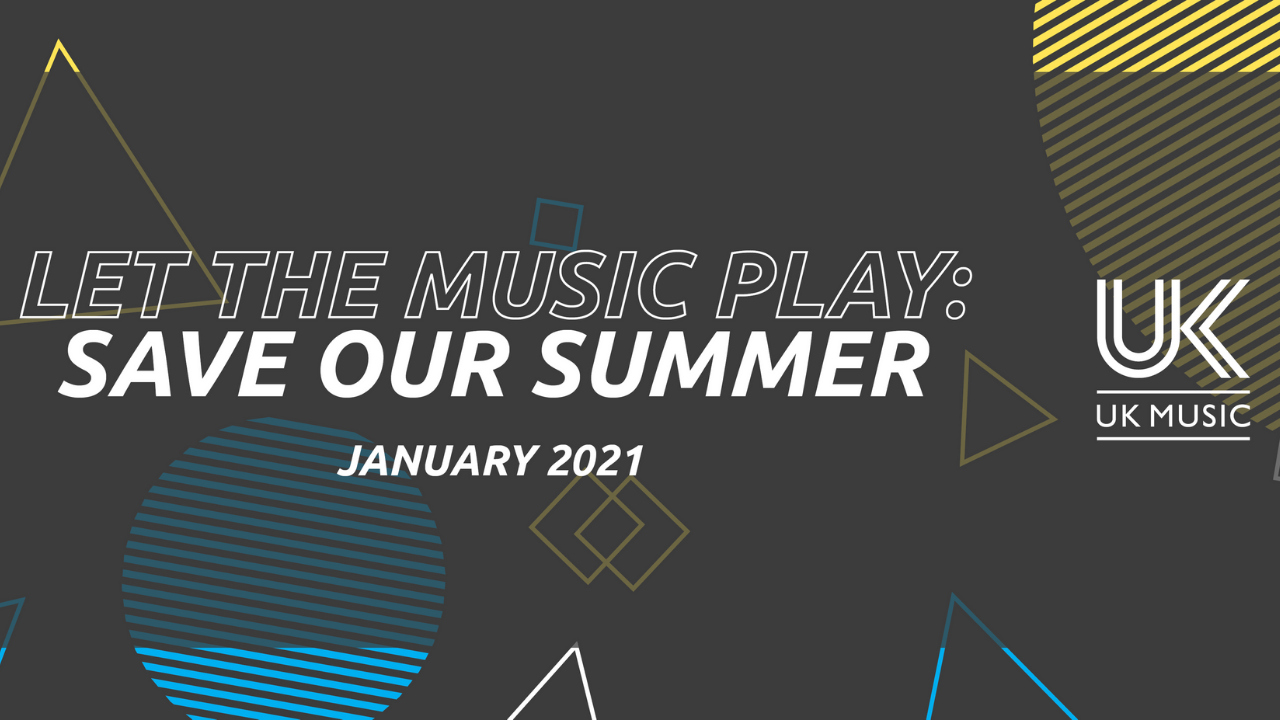 UK Music has published a new report calling for government measures to safeguard a summer of live music in 2021.
Released as the country is coming to terms with another national lockdown, UK Music's Let The Music Play: Save Our Summer 2021 report puts forward a strategy to protect and support Britain's live music sector. Over 32 pages, the document outlines a path to ensuring that the sector is ready to restart when it's safe to do so.
The report's publication will be coupled with an S.O.S call from UK Music to "Save Our Summer 2021" with the campaign hashtag #SaveOurSummer2021.
UK Music Chief Executive @jnjokugoodwin spoke to @TimesRadio's @MattChorley about UK Music's #LetTheMusicPlay: #SaveOurSummer2021 report, which lays out a plan for re-opening the live music industry when safe.

Listen here: https://t.co/fM4nK2lXyH (scroll to 2:36) pic.twitter.com/uglHA2YquI

— UK Music (@UK_Music) January 5, 2021
With the future of live music in the UK still unclear amidst tightening coronavirus restrictions and surging case numbers, the sector is working to implement measures to allow for the safe return of artists and fans.
According to UK Music data, festival attendance rose by 6% to 5.2 million in 2019, from 4.9 million in 2018. Last year saw a 90.2% drop in revenue for festivals, with fears of redundancies of up to 50% in the workforce, according to the Association of Independent Festivals (AIF).
The Music Venue Trust has said that Covid-19 restrictions reduced capacities by 75% at grassroots venues, cut trading hours by 50 to 75% and introduced heavy additional costs on venues.
UK Music's new report calls for an indicative date for a full capacity restart, a Government-backed indemnity scheme, targeted financial support for the sector, an extension to the VAT rate reduction on tickets and business rates relief and a rollover of the paid 2020 Local Authority licence fees for festivals to 2021.