SMIA Workshops: Networking and Building Relationships in the Music Industry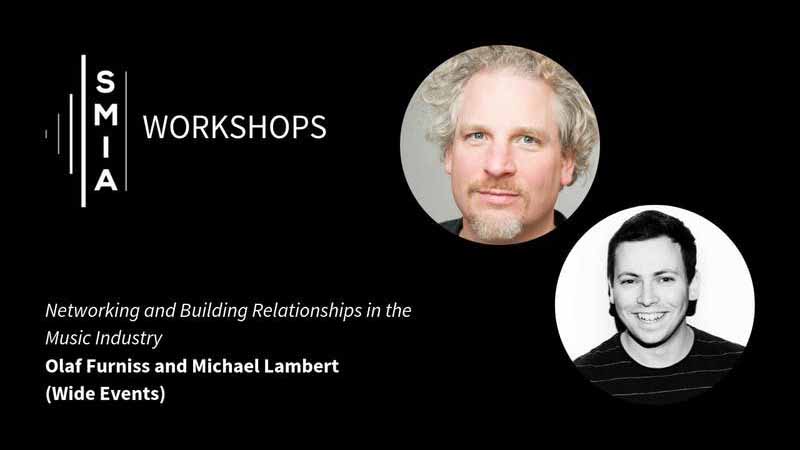 As part of the SMIA's innovation-led development programme, designed to help nurture business talent and build infrastructure in Scotland's music industry, we will be hosting this free entry Networking and Building Relationships in the Music Industry workshop at The Melting Pot (Workshop Space) in Edinburgh, taking place on Tuesday 30th July from 3pm – 6pm.
About the Workshop
Through a combination of talks and exercises, this workshop will aim to show participants how to make meaningful connections in both the online and offline worlds, and provide tips for overcoming shyness and anxiety which many people feel about talking to people they have not met before.
Olaf Furniss and Michael Lambert run Wide Events – a community interest company with its roots in the Born To Be Wide evenings founded in 2004 as a social for the Scottish music scene. Since 2010 they have hosted the award-winning convention and showcase, Wide Days, and are behind the Off The Record series which provides essential industry advice for 14-25 year olds.
The company also runs the Scottish networking reception at The Great Escape festival in Brighton, and deliver bespoke talks and workshops for other conferences, festivals and organisations.
Between them, Olaf and Michael have organised or hosted over 500 panels, Q&As and talks, as are seasoned veterans of music conventions around the world.
RSVP now to confirm your attendance as places are limited.
We look forward to seeing you there!
Interested in joining the SMIA? As well as free entry to SMIA workshops, our members are entitled to many more benefits geared to support, strengthen and develop Scotland's music professionals and music industry.
Collaboration is a cornerstone of the SMIA's ethos. We are inclusive, progressive and positive. Join and help the music industry in Scotland excel. You can join now via our website, or for more information, please email us at info@smia.org.uk