PRS Foundation's POWER UP announces 40 Black music creators and industry professionals involved in year 1 of the programme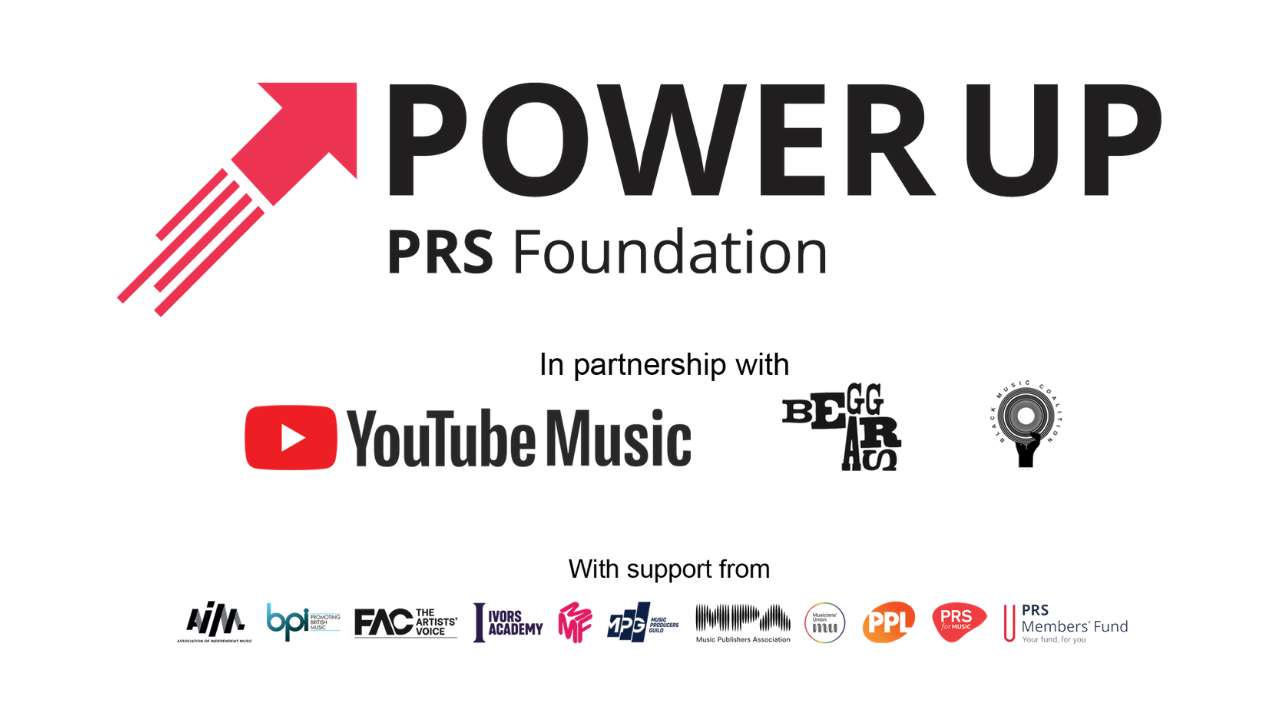 POWER UP have announced the music creators, industry professionals and executives who will make up Year 1 of the Participant Programme, a key feature of the long-term initiative launched to address anti-Black racism and racial disparities in the music sector.
Managed by PRS Foundation and launched in February this year, the Participant Programme elevates exciting Black talent and attracted 512 applications from 363 music creators and 149 industry professionals at crucial career stages.
The long-term network of participants gets off to a strong start, representing Black talent across the UK, with 38% of participants based outside London, including 2 in Scotland, 1 in Wales and 1 in Northern Ireland. 52% of participants are women or gender minorities and over a quarter are LGBTQ+. And selected participants work across a broad range of genres – from Black Music genres including R&B and Rap genres to Electronic & Dance, Pop, Classical, Jazz, Rock, Country and everything in between – and in many different roles and sectors of music.