NEWS: RESONATE 2023 – SCOTLAND'S MUSIC INDUSTRY CONFERENCE UNVEILS PROGRAMME & SHARLEEN SPITERI KEYNOTE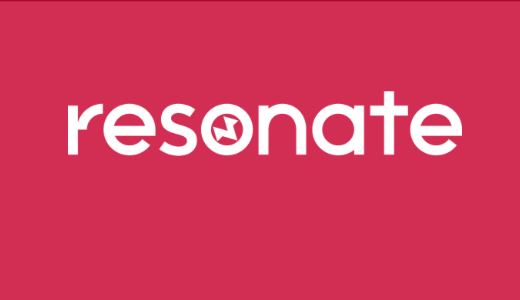 Scotland's music industry conference, Resonate, is back with its excellent 2023 line-up, scheduled for Thursday, 23rd November at Platform in Glasgow. This year's highlights feature a keynote address by Sharleen Spiteri, vocalist of Texas.
Resonate, an annual music conference organised by the team at 23rd Precinct Music, is designed to accelerate learning, networking, and creativity. The event encompasses seminars, networking sessions, expert panels, and live performances. Now in its seventh iteration, Resonate has become the industry's leading conference for musical creatives with a passion for learning and collaboration. It acts as a catapult, priming Scotland's music industry talent for international expansion. The recent announcement of speakers such as Ben Wynter [AIM], Sarah Johnston [FUGA], Bjorn Sandberg [Domino], and Gemma Farrington [Sentric Music] underscores the significant role Resonate plays in nurturing and propelling talent both within and beyond Scottish borders.
A must-attend panel is our very own "SMIA: DEVELOPING SCOTLAND'S MUSICAL LANDSCAPE," scheduled from 12:30 PM to 1:25 PM on Thursday, 23rd November. Moderated by our Interim CEO and Creative Director, Robert Kilpatrick, the panel features Daria Jaszcz [SMIA], Kit Carr [Wide Days], and Mobolaji Agoro [Pitch Scotland]. It promises an in-depth exploration of the thriving Scottish music landscape, touching upon its current status, historical challenges, and visions for future growth. The conversation will revolve around Scotland's strengths, potential areas for enhancement, and the strategies to achieve these improvements. For more information about our panel, click here.
Platform offers an ideal environment for Resonate's diverse and high-quality program, which incorporates panels, workshops, one-on-one sessions, and abundant networking opportunities. The event will conclude with a specially curated Resonate Live line-up, celebrating the richness of Scotland's musical heritage.
Resonate also revealed that all Resonate Live showcase artists will benefit from a tailored mentorship program, a £300 artist fee, £100 travel stipend, £500 specialized development fund, and extensive marketing and promotional support.
"It's a really exciting Resonate ahead this year; securing funding from PRS Foundation has allowed us to offer this amazing opportunity to Scottish artists. I can't wait to see how this develops and I hope in turn will benefit the Scottish music industry"  said Kayleigh Robin the Resonate Project Manager.
Having firmly established its place in the national music calendar, Resonate continues to open doors for collaboration, creativity, inclusivity, and growth. With unwavering determination, this conference aims to equip the music community with a roster of distinguished speakers, top-tier activities, and a conducive environment for musicians and industry professionals to candidly discuss the current challenges and opportunities.
"BBC Introducing in Scotland helped curate and chair two panels. The speakers and delegates alike brought the day to life. Resonate is an essential and informal space to meet people dedicated to and passionate about music in Scotland" remarked Lindsay Gilles of BBC Introducing.
Tickets are on sale now.
To buy tickets, click here. 
To find out more about the line-up, click here.