NEWS: PITCH SCOTLAND FIRST WAVE ANNOUNCEMENT & ARTIST OPEN CALL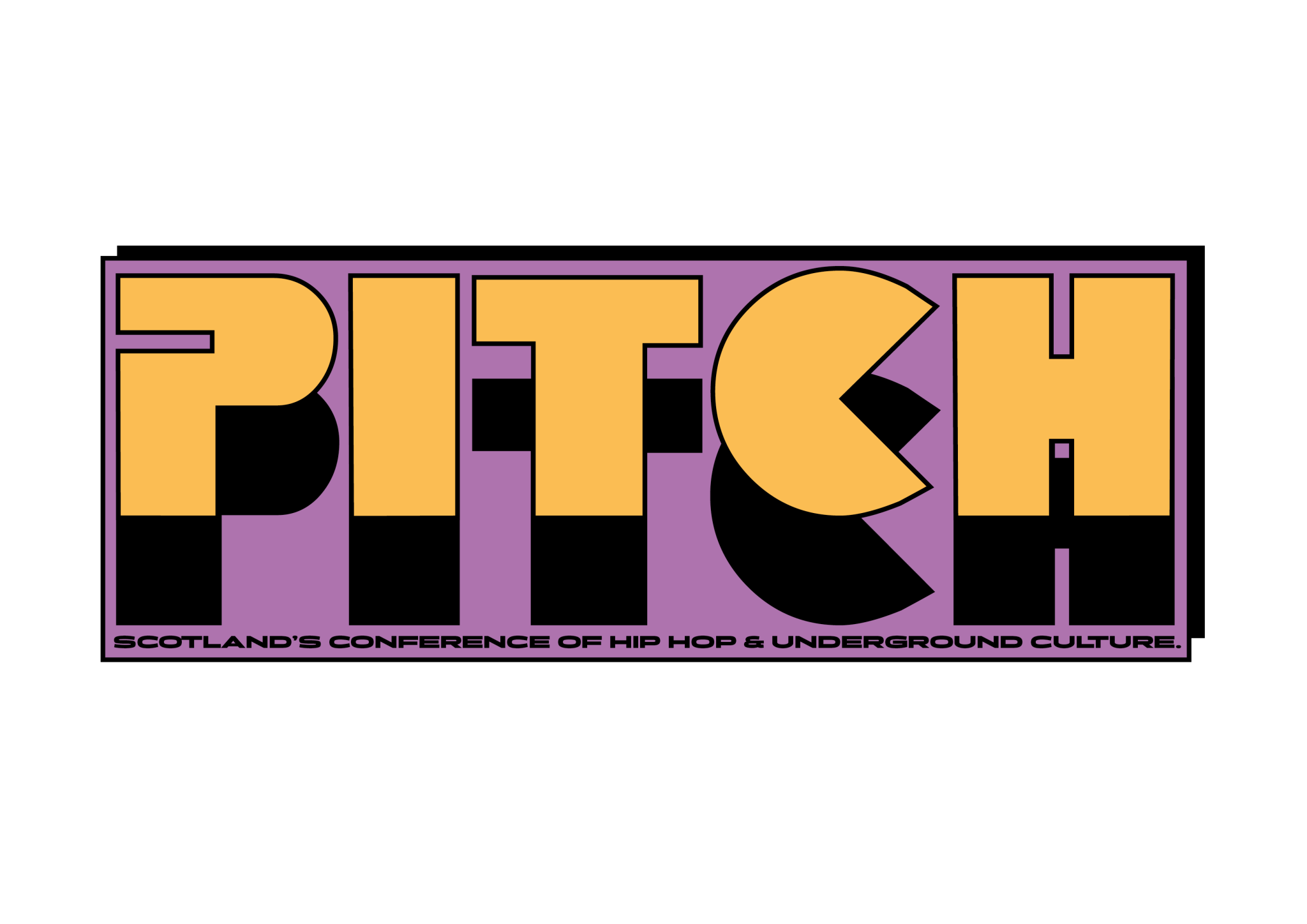 Pitch, Scotland's international conference of hip hop and underground culture, announces the first tranche of artists and speakers taking part in the event set for the weekend of Saturday 19th August and Sunday 20th August across three venues in Glasgow. 
Taking place at live music venue Saint Luke's, creative hub Many Studios and Drygate Brewery events space, Pitch 2023 will feature an array of panel discussions, music feedback sessions and 1-2-1s with industry figures, open mic sessions and live performances from musicians, as well as practitioners of dance and spoken word.
The conference has announced an open call-out for four acts based in Scotland and three international acts to play at the conference, from Monday 12th of June to Friday 30th of June. To apply to play, click here.
Artists Lamaya and Oakzy B will perform at a showcase marking the end of Pitch 2023's first day, which centres around musicians and other creatives working in Scotland, while the following day Pitch360 will see performances from Ogun (Wales), Theolodge (USA) and Canada's Kxng Wooz close a day which shifts focus to the wider global stage.

Nigerian-Scottish artist Lamaya recently wowed Glasgow audiences with her unique fusion of drill and r'n'b supporting Bemz and Billy Got Waves while last Saturday saw Calton-based grime MC Oakzy B performing to crowds at the Braehead Arena for the debut PRTY festival in his Makina guise with MC Tiny.

Each of the successful Scottish acts will be supported by development grants of £500 from the PRS Foundation, co-funders of the conference with Creative Scotland, in addition to a performance fee, delegate pass and mentoring sessions.
Less than a year since the success of the inaugural one-day conference, the expansion to a full weekend solidifies Pitch as a key date in the music calendar for Scotland and beyond.
Richy Muirhead, Co-founder of Pitch, explains: "Today's announcement marks a new chapter at Pitch Scotland. We've grown into a two-day event and for the first time will be welcoming delegates and artists from the USA, Canada, Sweden and Portugal, as well as all four nations of the UK. Our big ambition is to create a unique platform for artists and industry professionals at all stages in their career to build relationships, learn, and embrace an array of talent from Scotland and beyond."

Speakers already set for Pitch 2023 include Sanjeev Mann, named by Darren McGarvey as a "real cornerstone of the Scottish hip-hop community" for his work at Hip HopScotland platform, A&R at Imvaize Music Group and as artist and activist Supermann On Da Beat.

Notable speakers also include rap/poetry creative Bee Asha Singh, founder of the Edinburgh-based consent and mental health charity Spit It Out and Best Newcomer at 2021's Scottish Alternative Music Awards (SAMA), Paisley's Lloyd Ross, who raises awareness of the devastation of drug violence through his work as hip hop artist Kryptik, and soul-jazz musician/songwriter Call Me Unique, host and curator of Birmingham's weekly Unique Experience events and currently touring the UK and Europe with her reflective 'When Is Tasha Coming Home?' project.

Further confirmed speakers for Pitch 2023 include Peter Astedt, the curator and booker of Sweden's showcase festival Future Echoes; writer, activist, designer and musician Andrew Ogun, an Agent of Change at the Arts Council of Wales; marketing and comms expert Bernardo Queiros, the coordinator/programmer for Portugal's Westway Lab Conference; Denise Allan, founding partner and director of independent Glasgow-based artist management company 677 Media Management and Durell Peart, an artist manager, music industry consultant and author of ebook 'N'Courage & N'Spire: More Than A Hobby: Why I Chose To Carve Out My Own Professional Path In The Music Industry'.

Dana Beeler and Andy Jones of Pitch partners Music Nova Scotia (Canada) and showcase festival FOCUS Wales (UK) respectively will also be speaking at the conference as well as helping to shape the international outlook of Pitch360 with fellow partners, New Skool Rules (NL), the world-renowned urban music business festival and conference.

Since October 2022 Pitch, which is presented by Scotland's new music champions the Scottish Alternative Music Awards (SAMA), has exported artists internationally such as AB, Bee Asha, Bemz, Kryptik, Namesbliss and Vagrant Real Estate, Psweatpants and Clarissa Woods.

Showcase tickets priced £10 and free day passes are available here.
To apply to play, click here.