Job Vacancy: Executive Director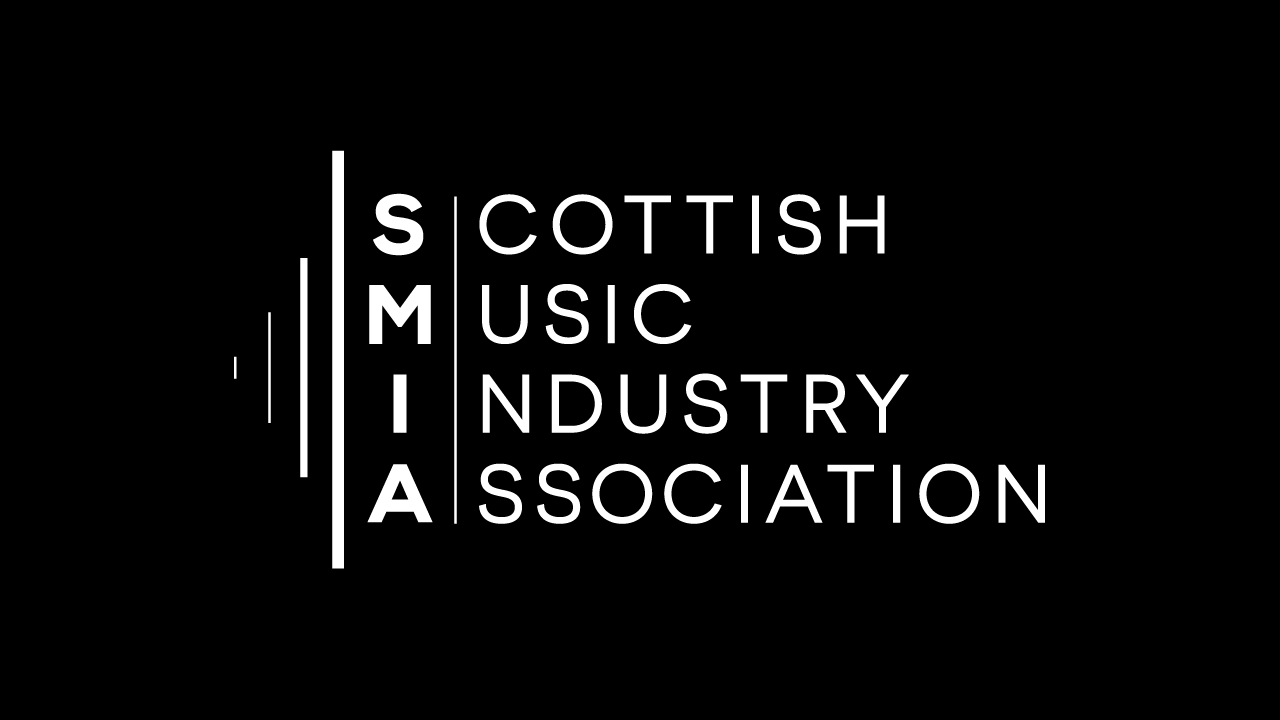 The Scottish Music Industry Association (SMIA) wants to recruit a dynamic, driven, dedicated person to lead the company. As challenges for the music industry continue to evolve, the SMIA needs someone to lead our executive team and work with our chair, vice chair and board to realise the value of the music industry in Scotland by championing, supporting and celebrating the artists, music and the diverse network of professionals in the industry ecosystem.
Please read the job description below carefully and then send us your CV and a proposal that states your full name, contact details, current location, when you are available to start in a new role and addresses all of the following:
What is it about the SMIA and this role that interests you most?
How will your leadership help develop the SMIA?
How do you see your involvement with the SMIA developing you? What do you aim to get out of the role?
Please share with us an example of representation or advocacy you have undertaken and its outcome (on behalf of the industry or cause for which you were acting).
Describe something you have done that was new and different for your organisation that improved performance and/or productivity.
What do you think are the most important issues currently faced by Scotland's music industry?
Your application should be emailed to jobs@smia.org.uk by 17:00 on Thursday 22 October 2020. We aim to arrange interviews with the best candidates in November 2020.
Job Description: Executive Director
Company: Scottish Music Industry Association Ltd.
Location: SMIA is based in Glasgow.  We are happy to support remote working with travel to Glasgow as and when appropriate and safe.
Reports to: The Board of Directors
Salary: £32–35K p.a. Circa
Working hours: 32 hours per week (based on a four day working week)
Term: Fixed term for 12 months; option to extend indefinitely with successful fundraising
Company Description
The Scottish Music Industry Association (SMIA) represents its members and runs projects and programmes to develop music business in Scotland. Membership is free (with paid tiers to be relaunched in the future) and open to businesses and individual professionals who work in the business of music in Scotland. Members work throughout the music industry ecosystem.
The SMIA's two core objectives are to represent and develop its members. Representation includes consultation, networking, liaison and research to gain insight into the challenges, successes, needs and wants of members to then represent their interests in discussions with government, parliament, public agencies, industry bodies and businesses across the music and wider creative industries and cultural economy. Our development programme is funded by Creative Scotland through Regular Funding and includes business skills training, innovation-lead business development consultancy and creation, curation and communication of information resources.
We also run the Scottish Album of the Year (SAY) Award, Scotland's national music prize.
Role Description
The primary purpose of this role is to be the key management leader and influencer of the Scottish Music Industry Association (SMIA) who will work with the board in order to fulfill the company's mission. It is also to design, develop and direct an effective company strategy that drives favourable growth whilst successfully overseeing the day to day operations of the business.
Key Responsibilities
Design, create & implement an effective company strategy that delivers the SMIA's core objectives to represent and develop its members in Scotland
Identify and grow strategic opportunities for the SMIA
Add value and ensure professional delivery of SMIA projects, events and services in line with the company's equality, diversity and inclusion action plan
Engage with and respond to enquiries from a wide range of music industry practitioners within Scotland, developing your knowledge and understanding, to help identify challenges or opportunities that could be supported by the SMIA to encourage sustainability within their sector
Represent the SMIA at music industry & Government level and across various industry/public agencies & forums whilst continuing to liaise effectively with UK wide sector support organisations such as (but not limited to): UK Music, PRS Foundation, AIM, MMF, MVT, MPG, MPA, MU, BECTU (and other creative unions)
Effectively manage stakeholder engagement
Prepare timely key reports with measured commentary for the company board to help inform policy and strategic direction
Provide effective leadership, coaching and development of the SMIA team whilst streamlining daily operations and setting realistic goals and KPIs
Conduct appraisals of the executive team (the executive director will, in turn, be appraised by the board)
Support the development and delivery of The SAY Award, delivering year on year growth of the brand.
Requirements
Demonstrable experience in a similar role; leading a small to medium sized organisation within the music industry, creative or arts and cultural sector
Proven leadership and management skills including strategic planning, stakeholder management, financial management, monitoring and evaluation
Proven experience, engaging with government, public sector, industry organisations and businesses
Demonstrable experience of identifying and developing business opportunities that deliver sustainable growth
An understanding of the music industry marketplace within the context of the wider creative industries is highly desirable as is a demonstrable, existing, extensive network of contacts
Proven experience in coaching and development of a team is required
Experience in policy, lobbying, research and public speaking is desirable
A track record in successfully securing funding and engaging and working collaboratively with stakeholders is desirable
Previous experience in creating reports for the company board and a demonstrable ability to summarise complex information clearly and concisely
Passionate about music and developing Scotland's music industry
Proficient in using common software productivity packages
Behaviours
You are an effective, positive and inclusive leader; able to inspire others
You are discreet, maintaining confidentiality and professionalism always with a high level of personal responsibility and integrity
You have strength of character with a calm and diplomatic approach, always mindful of the end goal
You have a natural ability to forge strong relationships with key individuals in the sector you work in and have excellent interpersonal skills, both oral and written
You are flexible and forward thinking with the capacity to anticipate and manage change
You are highly competent, act tactically and are consistently conscientious with meticulous attention to detail
You are dynamic, proactive, confident and self-directed, always a few steps ahead
You display effective, logical, decision and judgement making
If you have the criteria we are looking for then we want to hear from you. We champion opportunity and celebrate diversity. The SMIA is committed to equal employment opportunity regardless of sex, gender identity, ethnicity, national origin, sexual orientation, age, marital status or disability.