A Guide To YouTube for Artists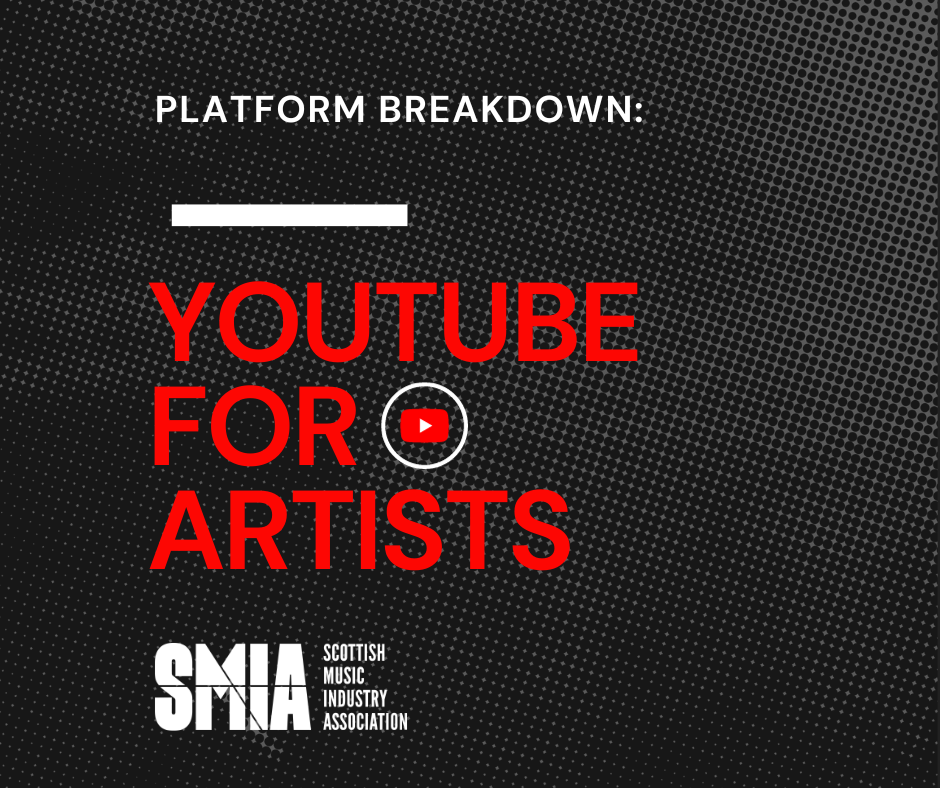 Introducing YouTube Music
YouTube Music is more than just a platform for your songs. It provides the tools you need to engage with fans, grow your audience, and develop your online presence.

Ever noticed that musical note next to an artist's name? It shows that an artist is using YouTube For Artists + all the benefits that come with the platform.
Unsure of what YouTube Music looks like? Look at our SAY Award Longlist 2023 on YouTube Music
What is YouTube for Artists?
YouTube for Artists is a free platform designed to help artists make the most of YouTube. It helps in:
Getting an Official Artist Channel.
Viewing key channel analytics.
Helping to leverage your musical brand.
Interestingly, user-generated content, like a lyric video, is less likely to be featured in the 'Recommended Video' section compared to an official video uploaded via YouTube for Artists. That's why platforms like YouTube For Artists can be vital for your content's visibility.
What is Official Artist Channel?
An Official Artist Channel on YouTube collects all your music content under one channel, marked by a musical note symbol next to your project name. It simplifies finding your content for fans and grants you more control.
When you secure an Official Artist Channel, your existing subscribers are merged into it. Only this channel will display the subscriber count and button.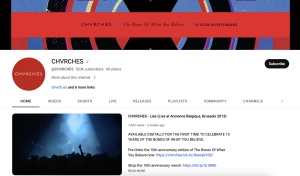 Benefits of an Official Artist Channel
Centralised Music Hub: All your tracks in one place can boost views and subscriptions.
Tailored Channel Design: Present videos, customise areas, and feature content to engage fans.
Artist Profile: Govern your brand's portrayal on YouTube and affiliated Google platforms.
Enhanced Fan Engagement: Use tools like community posts to interact more personably with fans.
Emerging Artist Spotlight: Increase your opportunity to be spotlighted on YouTube's Trending segment, enhancing visibility.
Insightful Analytics: Access data to grasp fan demographics, video metrics, and more.
Unique Features of Analytics for Artists
Analytics for Artists enables a deep understanding of how your content performs on YouTube. This includes:
Evaluating song performances across varying video formats.
Statistics from your owned channels and others featuring your music.
Real-time insights via the YouTube Studio app.
Eligibility for YouTube For Artists
In order to qualify for an Official Artist Channel, you must have the following:
A YouTube channel for a single artist/band.
At least 3 official releases on YouTube through a music distributor or label.
Ensure your channel has no policy violations.
Additionally, you should:
Collaborate with a YouTube Partner Manager.
Be enrolled in the YouTube Partner Programme.
Have your channel affiliated with a label network engaged with a Partner Manager.
Partner with a listed music entity on Music Services Partners.
To acquire an Official Artist Channel, meet the requirements and send an email for an upgrade. This process typically spans 2 to 4 weeks.

Setting Up Your Channel
Artists uploading directly to YouTube already fulfil the first requirement. If your music is hosted by a third party, create your personal channel to qualify. Two types exist:
Personal Channel: Managed by a single login and associated with your personal Google account. Ideal for solo artists or bands just starting out.
Brand Channel: Created and managed under a brand account, allowing multiple authorised users. Suitable for established artists or bands with a team to handle various aspects.
Customising Your Channel
Once your channel is set up, personalising it is essential to stand out and resonate with your audience:
Channel Art and Logo: Use strong visuals that represent your musical identity. Ensure images are of high resolution and appropriately sized for various devices.
Description and About Section: Share your story, milestones, and upcoming plans. It's often the first thing new subscribers see.
Featured Video: Highlight your latest or best work. This plays automatically for non-subscribers.
Organise Playlists: Organise albums, singles, collaborations, and fan favourites for easy navigation.
Engaging with Your Audience
Active engagement fosters a loyal fanbase. Here's how you can keep them involved:
Community Tab: Share updates, polls, photos, and more. It's a great space to communicate directly with fans and keep them informed.
Premieres: Schedule video releases in advance, allowing fans to set reminders. Engage with them in real-time using the chat feature during the premiere.
Live Streams: Host live sessions, Q&A's, or even impromptu gigs. It's an intimate way to connect and offers a behind-the-scenes look.
Monetising Your Channel
Once you gain traction, consider monetising your efforts:
YouTube Partner Programme: Enables ads on your videos, offering a revenue stream. You need to meet eligibility criteria, including minimum watch hours and subscribers.
Merchandise Shelf: Feature your official merchandise right on your channel, providing fans an easy way to support you.
Super Chat & Super Stickers: Fans can purchase these during live chats to highlight their messages, offering you additional income.

Conclusion
YouTube For Artists gives musicians a way to get more out of YouTube. If you're eligible, you can make an official channel that comes with extra features tailored for artists. Given how big YouTube is in the music world today, it's essential for your music to stand out and be easily accessible.
To increase your music's reach, also consider using services like Apple Music For Artists, Spotify For Artists, and Amazon Music For Artists. And for added credibility, ensure you get your artist profile verified on Google.
To sign up to YouTube Music, click here.
To learn even more about YouTube For Artists, click here.