SMIA Workshops: Touring in Rural Scotland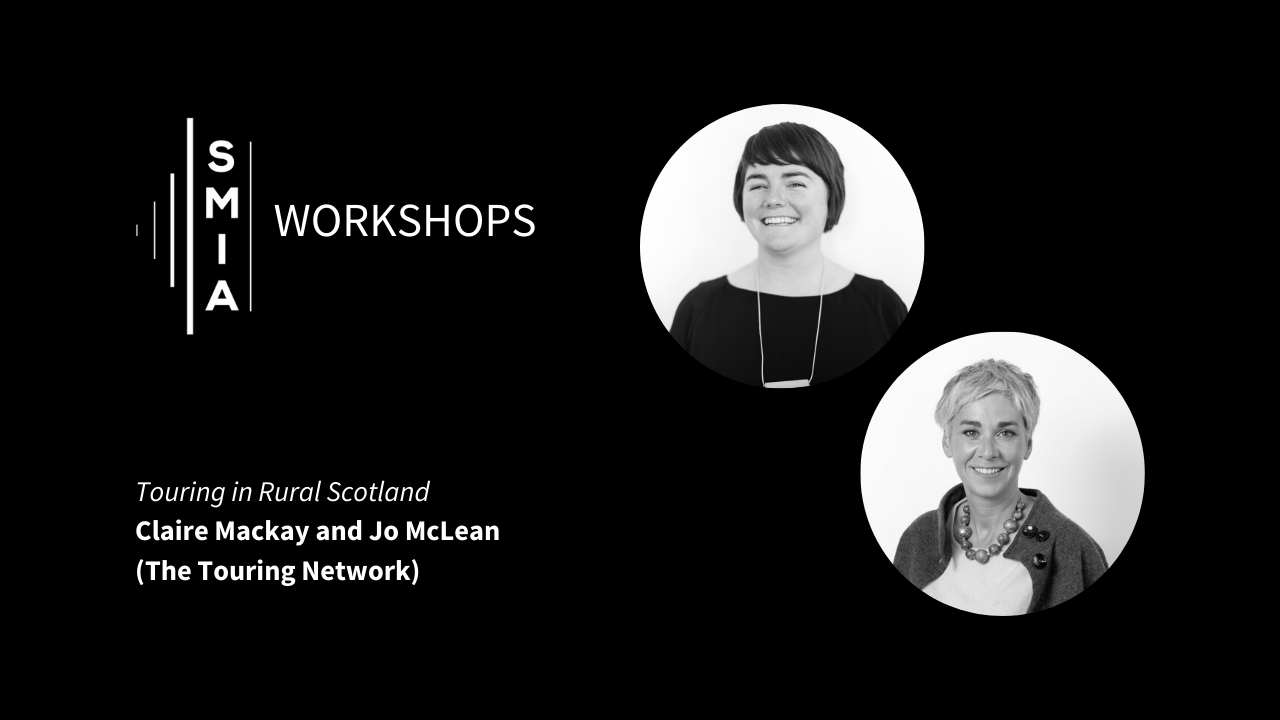 As part of the SMIA's innovation-led development programme, designed to help nurture business talent and build infrastructure in Scotland's music industry, we will be hosting this free entry 'Touring in Rural Scotland' workshop at the Scottish Storytelling Centre in Edinburgh, taking place on Tuesday 25th February 11am – 1pm.
About the Workshop
Are you band, manager or agent looking to plan a tour to small scale venues in The Highlands & Islands? Whether you're looking for advice, pockets of funding, resources, or to make connections in the region, The Touring Network invites you to find out what it is we do and how we can support you to extend your tour route and discover hidden corners of the country, meet new people and perform in up-close and personal spaces for a tour like no other.
The Touring Network is made up of touring performers at all stages of their career and across all art-forms, as well as small scale venues and community spaces, run by volunteer promoters and professional programmers. We aren't tour-bookers, but we can inspire and enable you to tour your remarkable performances to rural and island communities.
This session will be run by Claire Mackay and Jo McLean.
Claire is Marketing Manager at The Touring Network and was also manager and owner of micro label, Hits The Fan Records which launched the careers of Frightened Rabbit, Kathryn Joseph and JR Green. With Claire's understanding of tour booking, campaign cycles and building an audience paired with her understanding of the cultural landscape in rural Scotland, this makes for an insightful workshop.
Jo McLean is CEO of The Touring Network. Prior to this role, Jo was a classical musician and worked as a consultant and producer across Scotland and internationally, commissioning small and large scale works across a wide range of art forms. Jo is a Saltire Fellow having taken part in Entrepreneurial Scotland's Saltire Fellowship during 2018/19, where the focus was on leadership with an entrepreneurial mindset.
Overview
Who are The Touring Network – how can they help me?
Rural Touring – Is it really for me and what can I expect?
Funding sources – and how do I access them?
Rural Audiences – are they different and why?
On the Road – practicalities.
Tools – ways to connect with rural promoters.
Website / Facebook / Twitter / Instagram
SMIA workshops are free. Just make sure to RSVP: https://www.eventbrite.co.uk/e/smia-workshops-touring-in-rural-scotland-tickets-90943808379
We look forward to seeing you there!
Interested in joining the SMIA? As well as free entry to SMIA workshops, our members are entitled to many more benefits geared to support, strengthen and develop Scotland's music professionals and music industry.
Collaboration is a cornerstone of the SMIA's ethos. We are inclusive, progressive and positive. Join and help the music industry in Scotland excel. You can join now via our website, or for more information, please email us at info@smia.org.uk
We are facing a climate and ecological emergency. We encourage everyone to use public transport where possible. Please refer to your city transport links for timetables and fares.
Learn more and sign the Music Declares Emergency Declaration