NEWS: DECLAN WELSH & THE DECADENT WEST CHOSEN FOR 2023 STEP UP FUND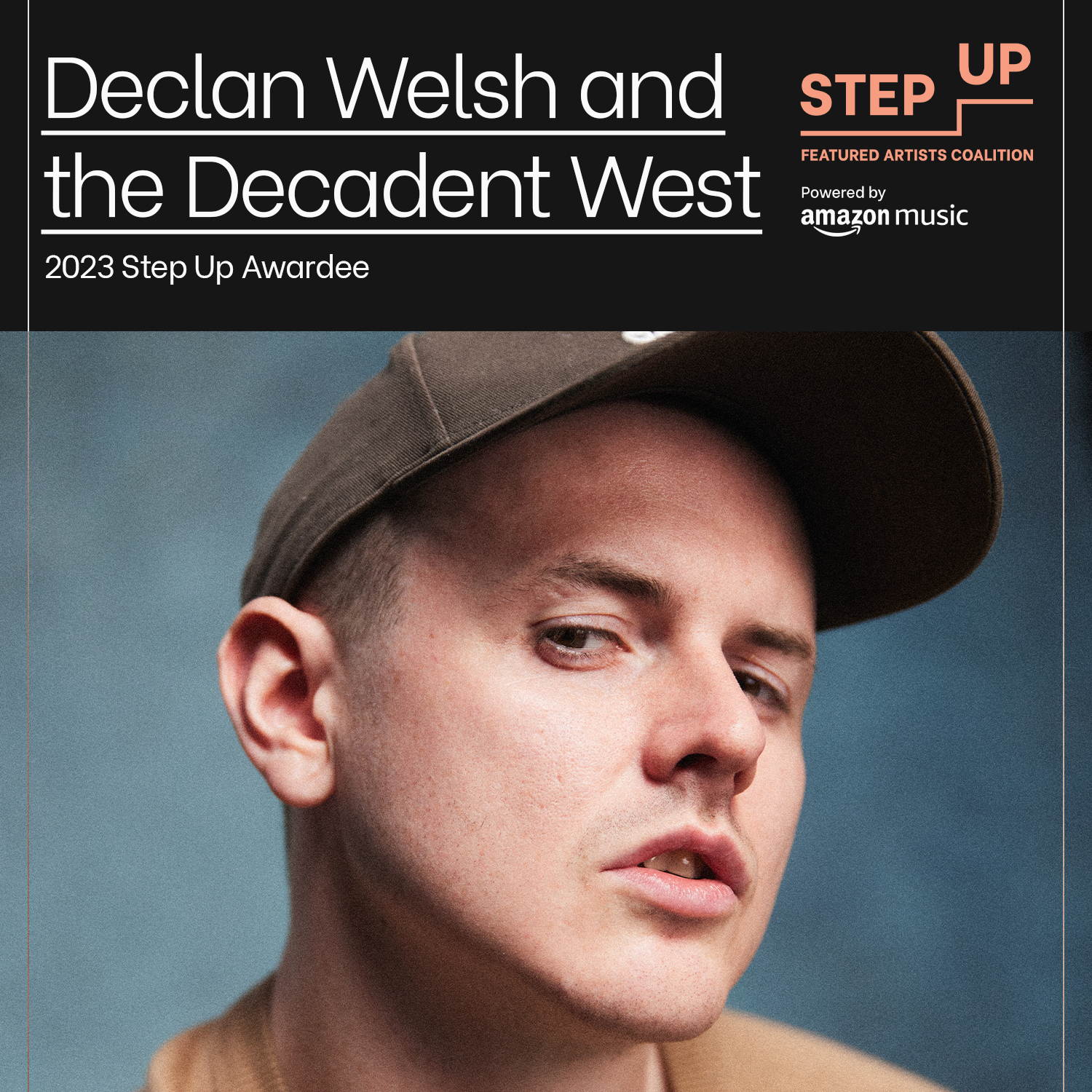 The Glasgow-based band, Declan Welsh & The Decadent West, is one of the recipients selected for the 2023 Step Up Fund. This initiative, spearheaded by the Featured Artists Coalition (FAC) and Amazon Music, aids independent artists in accelerating their career growth.
The band comprises Declan Welsh, a prolific songwriter, guitarist Duncan McBride, bassist Ben Corlett, and drummer Murray Noble. Their previous works include four EPs and one album, 'Cheaply Bought Expensively Sold', which earned a nomination for a Scottish Album of The Year Award.
The Step Up Fund offers recipients up to £8,000 in financial aid, a one-year FAC membership, a 12-month Amazon Music subscription, an Echo device, and opportunities to create content. For Declan Welsh & The Decadent West, this support will be instrumental in their plans for a UK and Europe tour.
The CEO of the Featured Artists Coalition, David Martin, expressed his thoughts on the selection process and the fund's purpose: "We were blown away by both the quantity and the quality of this year's Step Up submissions, and thanks to the generous backing of Amazon Music and the passion of the Amazon team, I am delighted that we can assist these 12 incredible artists on the next stage of their journey."
Laura Lukanz, Head of Music UK, Australia & New Zealand at Amazon Music, echoed these sentiments: "The Step Up Fund is a project that Amazon Music feels really passionate about and we're thrilled to be able to support it again this year. We were overwhelmed by the response from applicants which goes to show just how much this kind of help is needed for aspiring acts. We're looking forward to working with all of the talented artists involved to help boost their development."
Since its inception in 2022, the Step Up Fund has already supported a range of diverse talents. Past recipients include Daniel Casimir, Friedberg, LVRA, Joel Culpepper, Elkka, nineteen97, Cherise, Deyah, and VUKOVI. These artists have since made significant strides in their careers, further validating the fund's mission.
The selection of Declan Welsh & The Decadent West for the Step Up Fund underscores the band's potential and exciting trajectory. The music industry eagerly awaits their next moves. 
To read more about all of this year's successful applicants, click here. 
You can also hear their music via the official FAC Step Up Fund 2023 here.