Apply to play at Resonate Live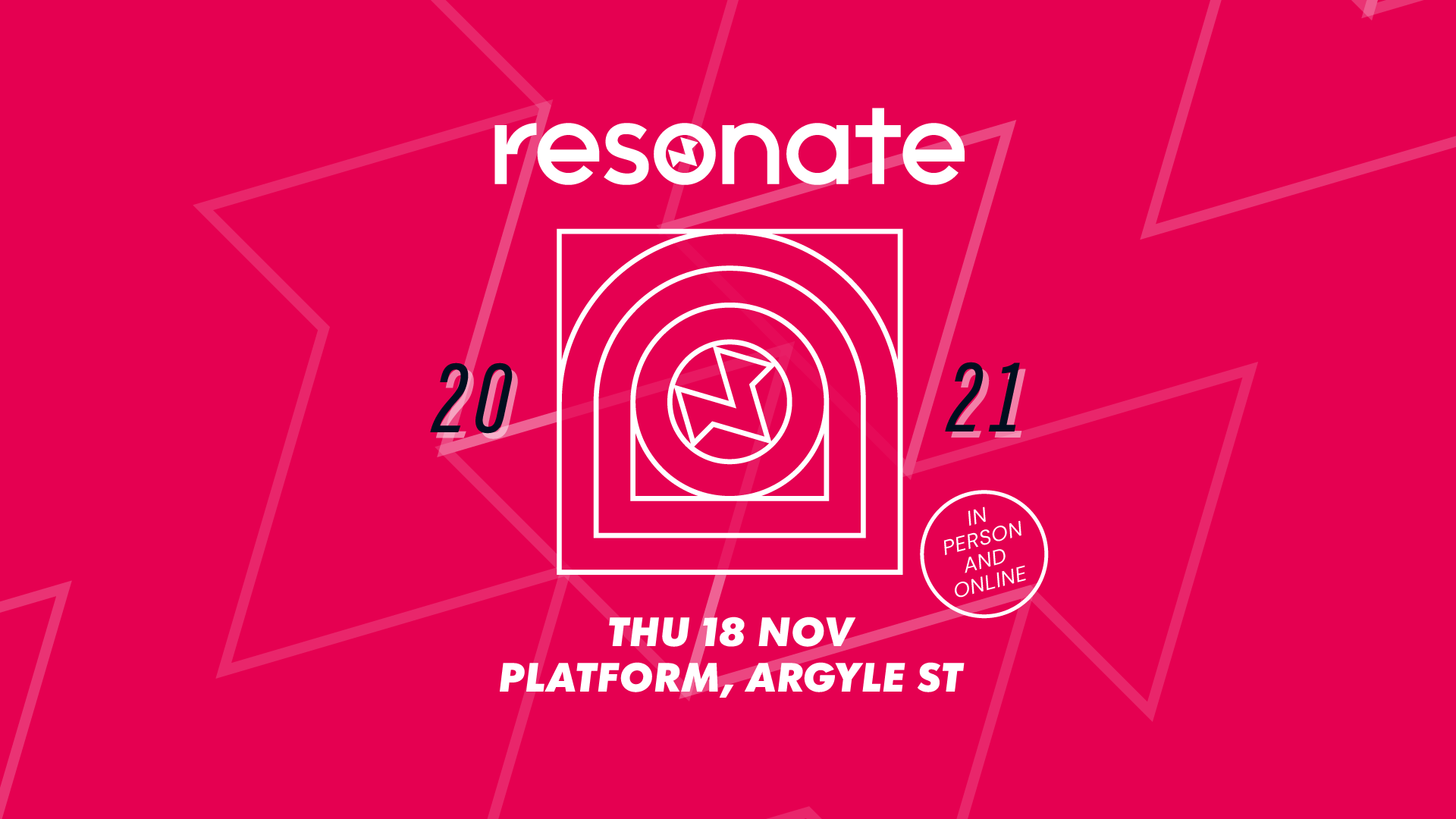 Resonate is inviting musicians to apply to play for this year's Resonate Live slots. This year there are 5 slots and live performances will be taking place at new host venue PLATFORM.
Applicants must be available to perform live on Thursday 18th November at Platform at The Arches. The performances will take place after Resonate Music Conference [9am – 6pm]. All performances will be live streamed, recorded and made available online at a later date. Artists must adhere to all Resonate & Platform covid safety measures, which are constantly under review.
As with previous years, the final line up is selected by an impartial panel of selectors made up of an array of music industry professionals working in Scotland & beyond. Successful applicants will be notified by email no later than Friday 8th October.
Applicants must reside in Scotland [or have at least one member who resides in Scotland]. Please submit any information you feel is important [which could include; press pack, biography, press shots, reviews, upcoming shows etc] and up to TWO audio tracks. Submissions will be open from Wednesday 8th September at 5pm and close on Monday 4th October at 5pm. Applicants should be 14+ and submissions should be directed to info@resonatescot.co.uk.
Any queries should be directed to info@resonatescot.co.uk