Shortlist Announced Scottish Awards For New Music 2020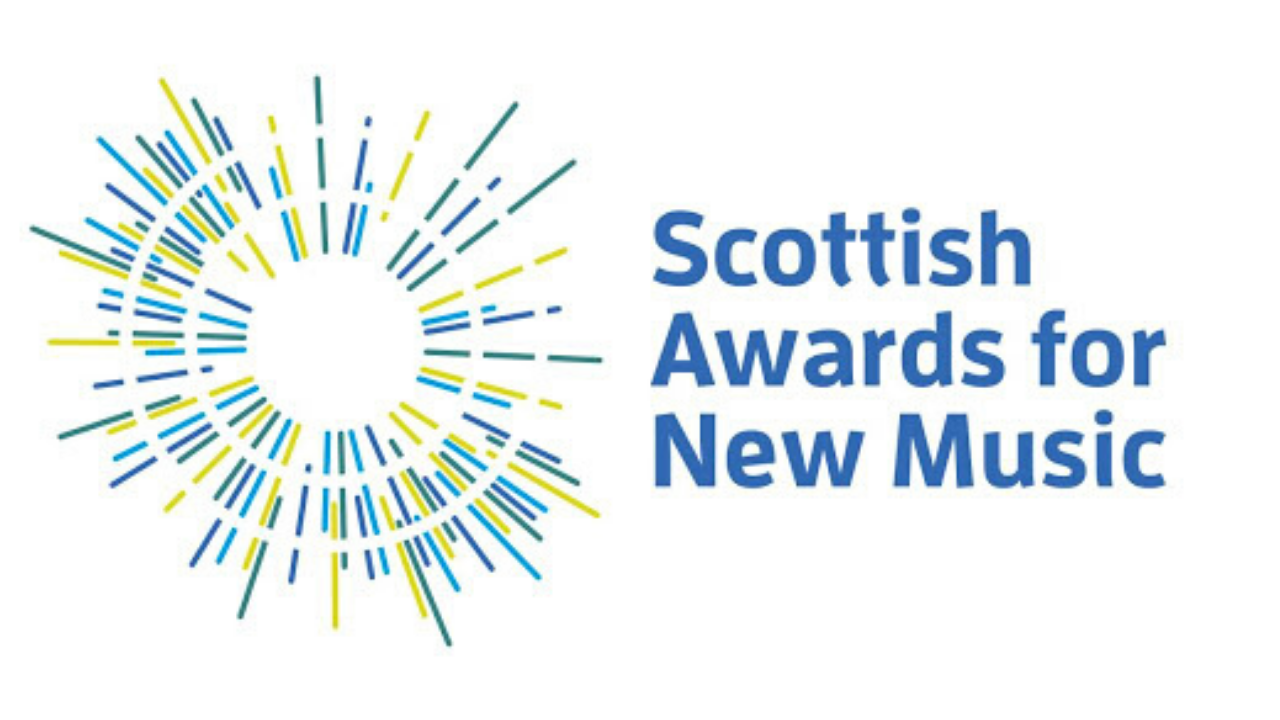 The Scottish Awards for New Music are delighted to announce the 2020 shortlist of nominees selected by a panel of key figures in the music world from over 300 nominations submitted across twelve categories.
The SMIA are pleased to support this year's awards in the form of The SMIA Award for Creative Programming.
The winners will be
announced at an event at V&A Dundee on Tuesday 14 April 2020.
The shortlisted
nominees are as follows:
Large Scale New Work (11+ performers) sponsored by PRS
for Music
David Fenessy : Conquest of the Useless
Stuart MacRae: Anthropocene
Thea Musgrave : Trumpet Concerto
The RCS Award for Contribution to New Music in
Scotland
Cathie Boyd
Chamber Music Scotland
Drake Music Scotland
The RCS Award for Making it Happen
The Night With… : Matthew Whiteside
Nordic Viola : Katherine Wren
Benn Lunn : Diversions
The ISM prize for Collaboration
Physical Education : Robert Reid Allan
Diversions : Ben Lunn
Rough Breathing : Nichola Scrutton
Scottish New Music Performer(s) of the Year
Sarah Watts
Richard Craig
Scottish Ensemble
Environment Sustainability
Below the Blanket : Cryptic
Chamber Music Scotland
Nevis Ensemble
The Dorico Award for Small / Medium Scale New Work (1
– 10 performers) sponsored by Steinberg
Two Panels for String Quartet : Alistair White
The Wet Desert – A Collection of Highland Perspectives : Lisa
Robertson
The Tuning : Martin Suckling
Electroacoustic / Sound Artwork
Dhātu : Edwin Hillier
Listening Cave : Calum Scott
…shadows that in darkness
dwell… : Timothy Cooper
Community/Education project
Tinderbox Collective
SCO Soundmoves
Sound Symphony : Ellie Griffiths with Sonia Allori, Shioi
Usui and Greg Sinclair, Katy Wilson (designer) and Colin Grenfell (lighting)
The Good Spirits Co Award for Innovation in New
Traditional Music
365 : Aidan O'Rourke and Kit Downes
The Reeling : Brighde Chaimbeul
Face to Face : Twelfth Day
Recorded New Work
Airs from Another Planet : Chamber Music and Songs by Judith
Weir. Hebrides Ensemble/Delphian Records
Sensations of Travel : Chamber Music by Nigel Osborne.
Hebrides Ensemble/Delphian Records
Panopticon : David Fennessy / Psappha / Hebrides Ensemble /
NMC
The SMIA Award for Creative Programming
The Night With… : Matthew Whiteside
Diversions : Benn Lunn / Drake Music Scotland's Digital Orchestra and
Hebrides Ensemble
Sound Festival : Fiona Robertson
The panel were Jon Hargreaves, conductor ; Michael Duffy,
British Council ; Morag Campbell, former CEO NYCOS ; Joanna Nicholson,
musician; Nicola Le Fanu, composer; Mark Dooley, Peters Edition (publisher)
William Sweeney, composer
SCOTTISH
AWARDS FOR NEW MUSIC
7.00pm,
Tuesday 14 April 2020
V&A Dundee 1 Riverside Esplanade, Dundee, DD1 4EZ