Updated story: The latest on the DCMS streaming inquiry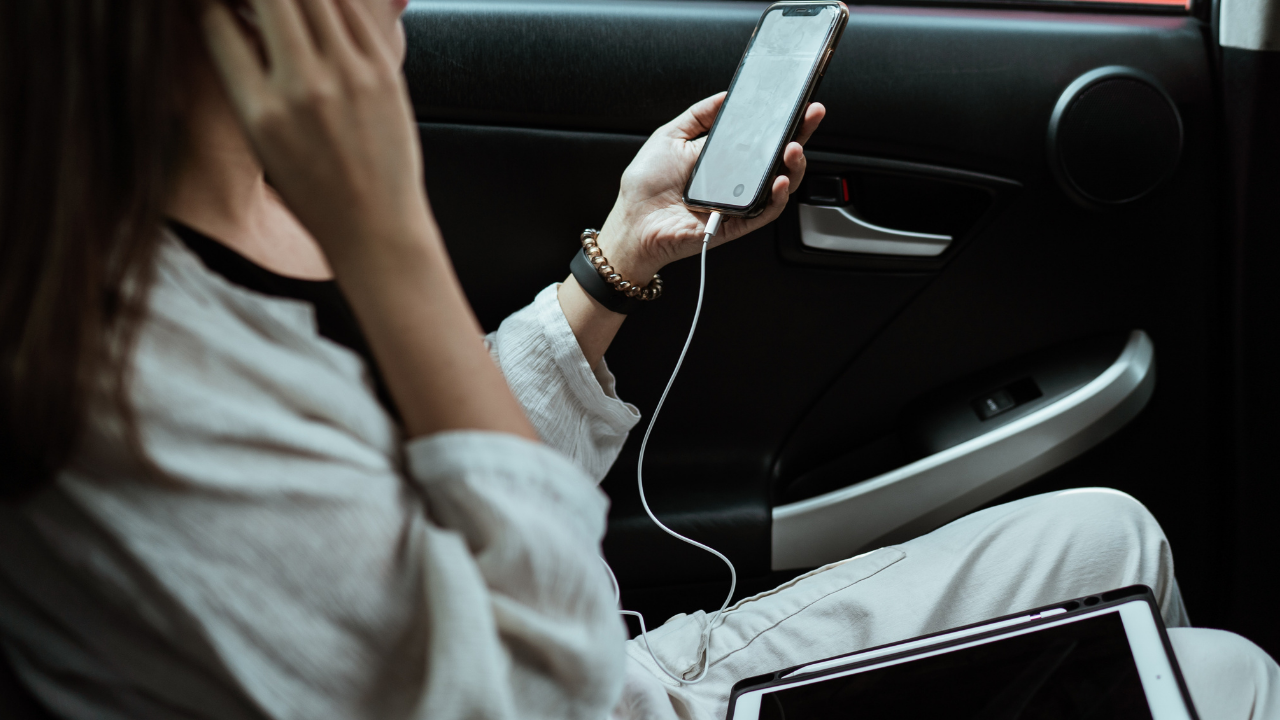 This story is regularly updated
23rd April 2021
MPs call for a 'complete reset' of music streaming to fairly reward performers and creators
Artists must be given a legal right to a fairer share of revenues from streaming, the DCMS Committee concludes, following a wide-ranging inquiry that calls for a complete reset of the market.
The Report into the Economics of music streaming finds that comprehensive reform of legislation and further regulation is needed, not only to redress the balance for songwriters, performers and composers, but to tackle fundamental problems within the recorded music industry.
Services that host user-generated content gain significant advantage on copyright say MPs, with YouTube emerging as a dominant player. The Report warns of 'deep concerns' about the unassailable position of the major music companies with a call for the Competition and Markets Authority to examine whether competition in the recorded music market is being distorted.
Though consumers enjoy music that is historically cheap, more personalised and more readily available than ever before, streaming's short-term pricing structure puts music at risk in the long-term, say MPs. 
23rd April 2021
Musicians lead call for change to music streaming payments
Musicians including Paul McCartney, Kate Bush and Chris Martin have signed an open letter calling on Boris Johnson to enforce changes to the economic model of streaming.
Their proposal centres on a suggested change in wording to the 1988 Copyright Act to bring royalty payments more in line with how those in radio are paid, while acknowledging the very different on-demand nature of streaming. The change in the law, the signatories argue, would mean that streaming companies would have to make "equitable remuneration" to artists via a rights collection company, a method already enshrined in British law for music played on the radio.
UK radio stations purchase a licence from a rights collection company, which then uses that revenue to distribute royalties to songwriters and performers based on how often their songs are played. With streaming, revenue from users is pooled by each streaming company, such as Spotify or Apple Music. Royalty payments are distributed by each company to the rights holder – usually a record label, who take their own share depending on their deal with the artist – according to the number of plays and other undisclosed formulas. The royalty rates are set by each company.
Their statement complains of "multinational corporations wielding extraordinary power and songwriters struggling as a result. An immediate government referral to the Competition and Markets Authority is the first step to address this … we need a regulator to ensure the lawful and fair treatment of music makers."
22nd March 2021
Ministers face questions at DCMS streaming inquiry
Ministers today be faced questions over the music streaming industry, amid growing pressure to kick off a government review into the distribution of streaming revenues.
DCMS Minister Caroline Dinenage and BEIS Minister Amanda Solloway were called before the Digital, Culture, Media and Sport Committee to answer questions on whether more needs to be done over how streaming payments are split and artists' deals with record labels, as well as questioning the market dominance of major music groups, and copyright law.   
It comes after Spotify, Apple and Amazon late last month defended their business models to MPs, arguing that a large amount that was generated from each song play went to those representing the artists.
View live commentary which accompanied the discussion via the MU on Twitter:
Afternoon! This is MU Deputy General Secretary @NaomiPohl. I'm taking over @WeAreTheMU for the final session of the @CommonsDCMS #MusicStreamingInquiry. Watch live shortly at https://t.co/8GjlyfsDzj and stay tuned for live commentary and analysis from me – NP

— Musicians' Union (@WeAreTheMU) March 22, 2021
Watch the Committee session back in full via Parliament TV.
3rd February 2021
Streaming inquiry: Spotify, Apple and Amazon bosses defend models but seem open to exploring change
Senior executives for Spotify, Apple and Amazon have appeared before the DCMS select committee for its streaming inquiry.
The tech bosses have defended their music streaming models to a government inquiry investigating how revenue is distributed – but agreed they would potentially be willing to "get together" as an industry to explore options.
The trio appeared virtually before MPs at the department for digital, culture, media and sport (DCMS) committee's latest session on the impact of streaming on Tuesday afternoon.
3rd February 2021
Independent label representatives have their say at DCMS inquiry
Independent label representatives are to appear before MPs on the Digital, Culture, Media & Sport Committee's inquiry into the economics of streaming.
The previous session with major labels became heated as MPs quizzed CEOs on the royalties paid out to artists. MPs have also heard from artists and songwriters including Guy Garvey, Nadine Shah and Nile Rodgers, as well as other industry figures.
Last month committee chair Julian Knight issued a statement concerning potential witnesses who might be deterred from coming forward because of fears that action would be taken against them.  
20th January 2021
Music industry bodies respond to record label contributions to Government streaming inquiry
On Tuesday 19 January, the UK heads of the three major labels were questioned by the Select Committee inquiry into the Economics of Streaming.
Tony Harlow, Chief Executive of Warner Music UK; Jason Iley, Chairman and Chief Executive of Sony Music UK & Ireland; and David Joseph, Chairman and Chief Executive, of Universal Music UK & Ireland, faced a series of examinations. Watch the session back to hear the discussion in full.
Following the testimonials, UK music industry bodies the Musicians' Union, The Ivors Academy responded with incredulity to the testimonies given; citing the 17,000 petition signatures and the #BrokenRecord campaign.
MPs are examining what economic impact music streaming is having on artists, record labels and the sustainability of the wider music industry. With streaming currently accounting for more than half of the global music industry's revenue, this inquiry is looking at the business models operated by platforms such as Spotify, Apple Music, Amazon Music and Google Play.
Read more on the Musician's Union website.
24th November 2020
Artists give evidence to DCMS streaming enquiry
Elbow frontman Guy Garvey says the way artists are paid for audio streams is "threatening the future of music".
The musician was giving evidence to a DCMS Committee inquiry into the streaming music market.
MPs heard the coronavirus crisis had made it apparent that artists' earnings from streaming are "pretty horrific".
"Young musicians who rely on live income are really going to struggle," said Radiohead's guitarist, Ed O' Brien.
His comments were backed up by Mercury-nominated musician Nadine Shah, who said "earnings from my streaming are not significant enough to keep the wolf away from the door".
Shah said she was speaking on behalf of "many fellow musicians", who were afraid to speak out "because we do not want to lose favour with the streaming platforms and the major labels".
The singer-songwriter told MPs that she was struggling to pay the rent because her earnings from music streaming on platforms like Spotify are so meagre.
Young musicians are "afraid", agreed Tom Gray, from the rock band Gomez. "They're worried that if they speak, they won't be playlisted."
The inquiry came after the Covid-19 pandemic wiped out a year of touring income, focusing artists' attention on the money they made from their records.
At the start of the lockdown, the Musicians' Union and Ivors Academy launched the Keep Music Alive campaign, calling streaming royalties "woefully insufficient" and urging the Government to undertake a review.
It runs in parallel with an online campaign called #BrokenRecord, founded by Gray, which seeks to address inequities in how streaming profits are shared between record labels, musicians and the streaming services themselves.