Born To Be Wide: Harmonising With Edinburgh's Festivals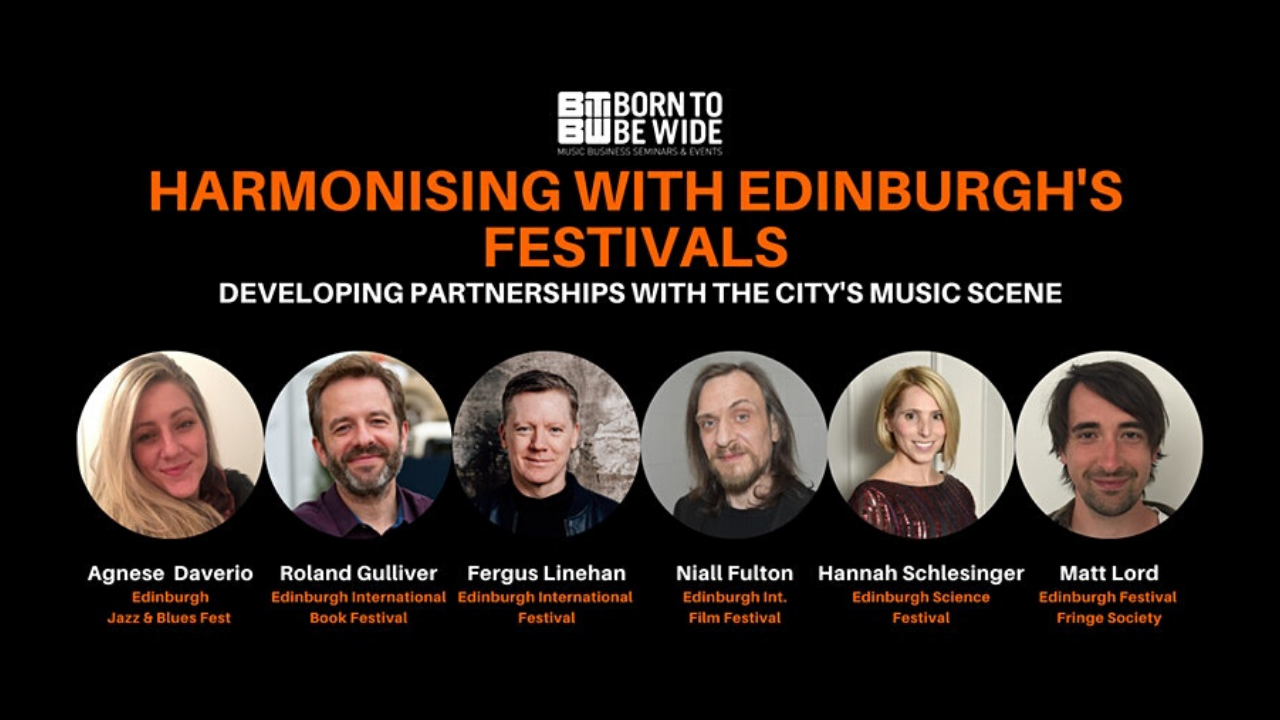 Join Born To Be Wide for their 'Harmonising with Edinburgh's Festivals' panel to coincide with their 16th birthday celebrations on Thursday 6th February at the Pleasance in Edinburgh from 7pm.
Harmonising with Edinburgh's festivals: developing partnerships with the Scotland's music scene.
Edinburgh is known globally as the Festival City, hosting a broad range of international events across the arts and science. What mutually-beneficial opportunities could develop from closer collaboration with local venues, promoters, musicians and labels throughout the year? And how can more partnerships be established?
Following the panel, attendees will have the opportunity to socialise and to meet the speakers. Guest DJs TBA.
Confirmed Speakers;
Agnese Daverio (Programme Manager, Edinburgh Jazz & Blues Festival)
Fergus Linehan (Director, Edinburgh International Festival)
Hannah Schlesinger Brodie (Director of Development, Edinburgh Science Festival)
Matt Lord (Participant Projects Coordinator, Edinburgh Festival Fringe Society).
Niall Greig Fulton (Senior Programmer, Edinburgh International Film Festival)
Roland Gulliver (Associate Director, Edinburgh International Book Festival)
Accessibility
For details of the venue's accessibility visit: www.eusa.ed.ac.uk/our_venues/accessibility/
Age
16+