Survey: The Impact of Coronavirus on Scotland's Music Industry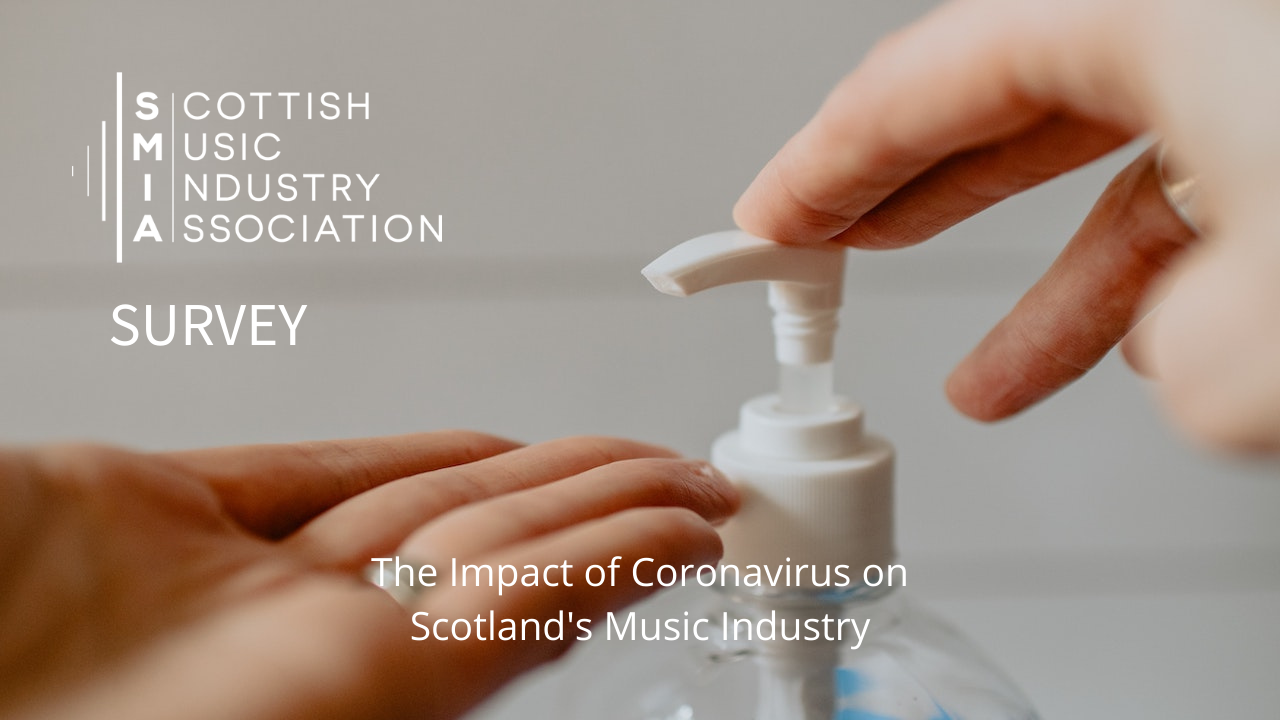 Following three months of lockdown, as some restrictions are revised, the Scottish Music Industry Association (SMIA) is launching an updated version of our previous Coronavirus survey, gathering new information from as many music businesses and music practitioners working in Scotland as possible in relation to the impact of the Coronavirus pandemic.
All information received by the SMIA will be used to represent industry concerns to the Scottish Government, Scottish Parliament, public sector agencies and industry organisations to ensure that Scotland's music industry is adequately supported during this time of crisis.
At the end of this survey, you have the option to state if you'd like your response to be anonymous. With all responses, we will aggregate, anonymise and analyse the data we collect and produce a report accordingly. For anyone who wishes to remain anonymous, we will not use any part of your response in any other way. For anyone who does not wish to remain anonymous, we may quote parts of your response in our reporting, but we will not share any sensitive information — especially financial.
Everyone who completes this survey will be entered into a prize draw. There will be one top prize of an hours online 1-2-1 consultancy with our digital specialists and an annual SMIA Core Membership, and there will be 5 runner-up prizes of an annual SMIA Core Membership too.
Please complete this survey as soon as possible: the more information we have and the sooner we have it, the better we can understand the situation and work with everyone to try to find a to help as many people as possible.
We hope everyone is safe, well and finding ways to stay positive..
Take care and best wishes,
SMIA Team