Music Venue Trust announce 'Save Our Scottish Venues' virtual festival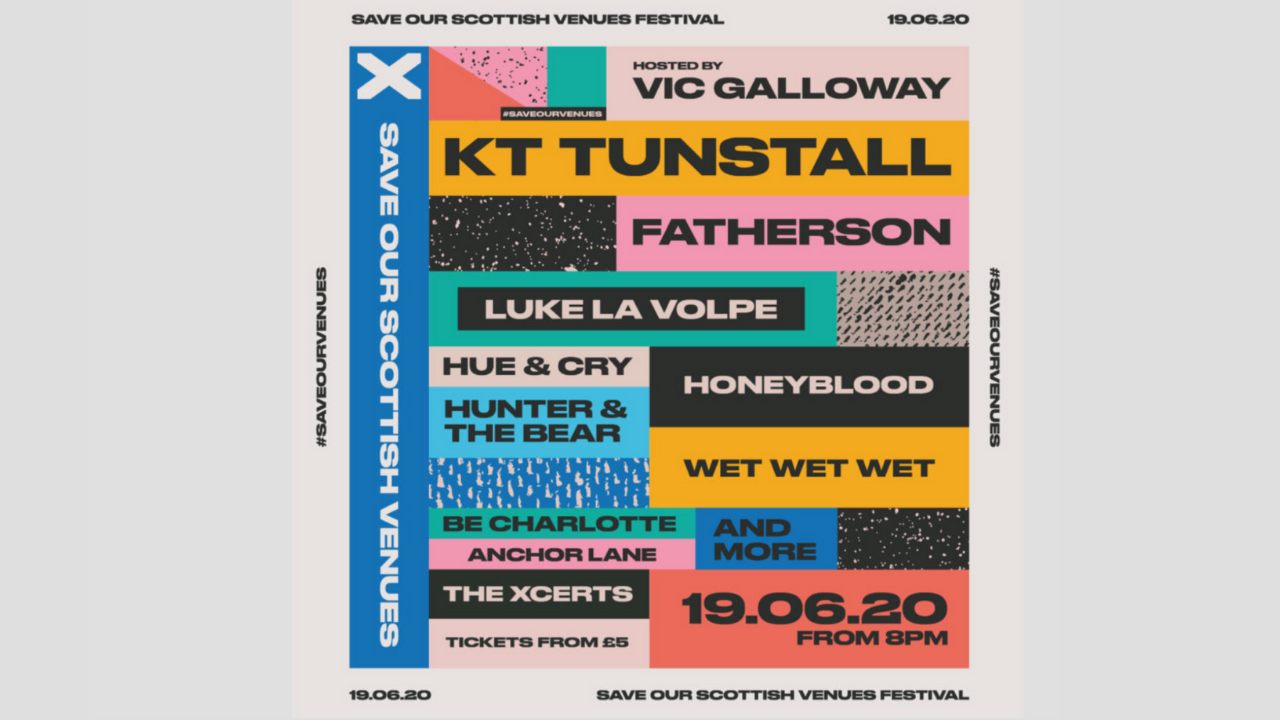 The Music Venue Trust (MVT) have announced the virtual festival fundraiser Save Our Scottish Venues.
The online event is a continuation of the MVT's existing 'Save Our Venues Campaign', which was launched back in April in response to the economic threat that is facing over 500 of the UK's independent music venues during the coronavirus crisis.
The MVT have today (June 12) announced the virtual festival, a fundraiser that will take place online from 8PM next Friday (June 19).
Set to be hosted across three 'stages' and streamed on livefrom.events, the festival will feature remotely recorded performances by Scottish musicians who have come together to support the nation's vital grassroots music venues.