SMIA Workshops: Formalising Your Music Business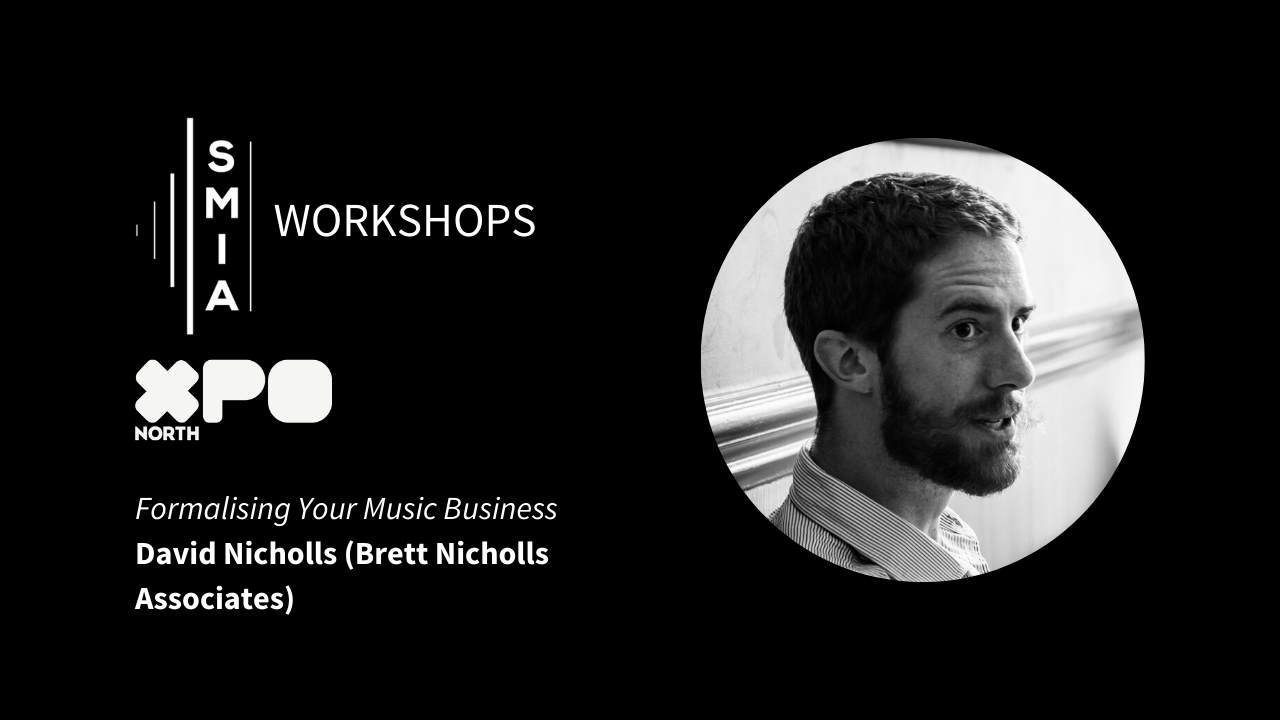 As part of the SMIA's innovation-led development programme, designed to help nurture business talent and build infrastructure in Scotland's music industry, we will be hosting this free entry 'Formalising Your Music Business' workshop in partnership with XpoNorth at The Ironworks in Inverness, taking place on Monday 30th March 2pm – 4pm.
About the Workshop
David is a partner in a small professional practice in Glasgow providing accounting and consulting services to businesses and the third sector in Glasgow and across Scotland.
Overview
What is a company
When you should form one (and when you shouldn't)
Legal position
Types of company structure
Tax
Governance
Case study 1: Incorporating a self employed business
Case study 2: Collaborating
Just make sure to RSVP for your FREE ticket.
We look forward to seeing you there!
Interested in joining the SMIA? As well as free entry to SMIA workshops, our members are entitled to many more benefits geared to support, strengthen and develop Scotland's music professionals and music industry.
Collaboration is a cornerstone of the SMIA's ethos. We are inclusive, progressive and positive. Join and help the music industry in Scotland excel. You can join now via our website, or for more information, please email us at info@smia.org.uk
We are facing a climate and ecological emergency. We encourage everyone to use public transport where possible. Please refer to your city transport links for timetables and fares.
Learn more and sign the Music Declares Emergency Declaration