SMIA Executive Team
Robert Kilpatrick, Interim CEO + Creative Director

A full appointment Press Release can be found here.
Charys Newton, Projects Coordinator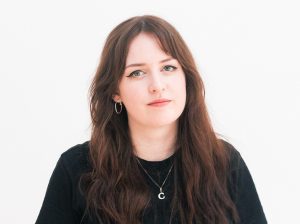 Charys joined the SMIA in 2021 and works as a Project Coordinator. In her role, she supports the development and delivery of short-,medium, and long-term
projects, with a focus on the SMIA's business priorities, objectives, and stakeholder relationships. A key aspect of her role includes working on the organization's flagship project, the Scottish Album of the Year (SAY) Award.
Originally from Yorkshire, Charys spent four years working across the music industries in London and the South of England before moving to Scotland in 2019 to pursue a Masters at the University of Glasgow. Her background is in journalism, having worked with publications including Vice, Uncut, and the Glasgow Guardian.
Daria Jaszcz, Marketing & Communications Executive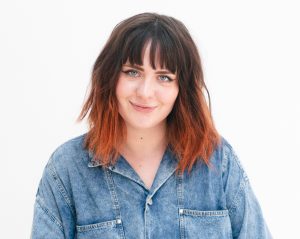 Daria joined SMIA in 2023 as the Marketing & Communications Executive. Her job includes handling social media, website, and marketing efforts. She also works on the SMIA's communications strategy and manages its website, social media, and other digital channels such as the monthly newsletter. She is a key contact for members, providing support across all digital communication platforms.
Daria is an experienced digital marketer working across a variety of industries, with a background in working with charities and the third sector. She earned her Masters in Music: Creative Industries from the University of the West of Scotland in 2022.
Beth O'Connor, Equalities and Industry Development Officer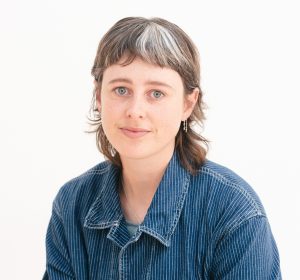 Beth joined the SMIA in 2023 as Equalities and Industry Development Officer. Beth's role is to identify and respond to challenges being faced within Scotland's music industry, as well as lay the foundations for meaningful, long-lasting change that will place equality, diversity, inclusion and accessibility at the heart of all of the SMIA's work.
Beth has worked across the creative industries in a range of roles, including policy development and implementation to address systemic barriers to participation for independent artists; managing complex stakeholder engagement between government and creative communities; and governance and public programming at artist run initiatives. Beth was born on Taungurung Country and has lived on Wurundjeri Country for the past 10 years before relocating to Glasgow in 2023.
SMIA Board Members
Alan Clarke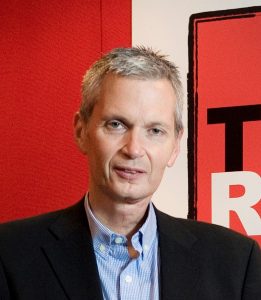 Alan Clarke is a business and marketing specialist with over 30 years of experience. His current role sees him delivering public sector contracts for organisations including Scottish Enterprise, Business Gateway and Glasgow City Council, in addition to private contracts ranging from commercial manufacturing to B2B e-commerce. 
Alan's experience spans from leading one of the UK's top regional advertising agencies to raising £14m Private Equity investment to create a digital media business. In his current role, he works with the management teams of small and medium-sized enterprises to overcome the blockages that are preventing them from achieving their full potential.  
Andy Duggan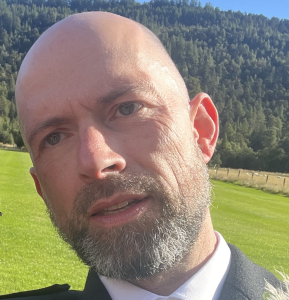 Andy Duggan has been a live music agent for over 20 years, previously at Primary Talent International, before joining WME in 2021. His current roster includes Kano, Self Esteem, Shygirl, Django Django, Jockstrap, Santigold, Mount Kimbie, Neneh Cherry, Yussef Dayes & Greentea Peng.
Anneliese Harmon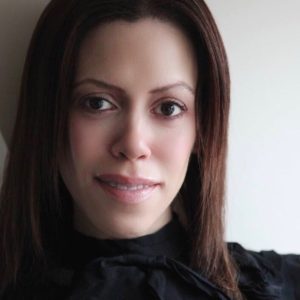 Anneliese Harmon is a multifaceted music, entertainment, film, fashion and brand professional with over 20 years of experience in music management, international marketing, promotions and business development with both major and independent artists & companies. Specialising in global strategy and blueprints for businesses, emerging artist talent and established artists she has worked in the UK, US & key International markets, with a vast network of contacts across the global entertainment industry.
After working with Def Jam in New York , Anneliese moved to London to start her UK music career at Richard Branson's V2 Music. She was promoted to Global Marketing Manager for V2 working with artists such as RZA, The Jungle Brothers, Kymani Marley and Liberty X. She was recruited by MTV Europe/Viacom to join the Talent and Artist Relations and Development team where she leads on projects with global superstars including Pink, Usher and Missy Elliot before returning to V2 Music UK to work on Special Priority Projects. 
Anneliese then started her own global music management, branding and creative business consultancy company prior to accepting an appointment to become the GM of the UK's Music Managers Forum, the world's largest representative body of music managers, in 2021. In addition to creating the strategy for the MMF, Anneliese leads on Digital Burnout and Mental Health and participates in working groups focusing on AI as well as bullying, harassment and discrimination. 
David Moggendorff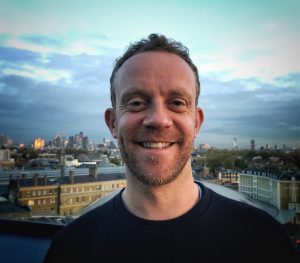 David Mogendorff is Head of EU Artist Services at TikTok. He leads a team that helps artists get the most out of the platform by making use of TikTok's growing set of product features to build fan bases, share their music, create content, and earn revenue.
Since joining the business in 2020, TikTok has become an integral part of today's music industry. From discovering new talent to reconnecting catalogue and older artists with new audiences, TikTok has become the place for artists to experiment and share their creativity. Prior to TikTok, David was Head of Artist Partnerships for YouTube and YouTube Music for almost five years and previously spent time at MTV Europe.
Dougie Brown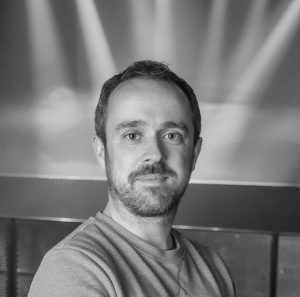 Dougie Brown is based in the Highlands of Scotland and works across a number of areas in the music and events industry including, producing Scotland's largest camping music festival, Belladrum Tartan Heart Festival (26,000 cap), being a director of the one day traditional/folk festival, The Gathering (5,000 cap) and managing Scottish singer-songwriter Katie Gregson-MacLeod as director of Into the Light Management. 
Fiona Ellis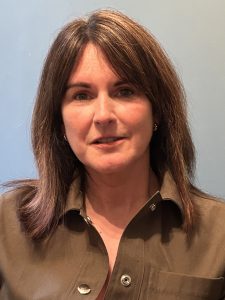 Since 1995, Fiona has played a key role in DF Concerts & Events, Scotland's leading live music promoter and organiser of large outdoor events. She has developed a valuable insight into venue management, all levels of concert production and promotion experience from grassroots to stadium level and held various operational roles in the delivery of live music festivals, including, T in the Park, TRNSMT and Connect. 
In her current role, Fiona is the strategic lead across 4 divisions including Venue, Office & Facilities Management, Customer Service & Accessibility and has been instrumental in developing DF Concerts Sustainability Strategy and journey towards net zero.  Fiona, is also a member of Green Nation and an Ambassador for the Glasgow City Chambers Circular Economy.
Horse McDonald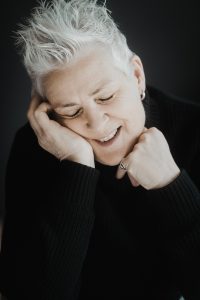 Horse is a well-loved, award-winning, legendary Scots singer-songwriter. She's currently working on her 8th studio album and was inducted into the Saltire Society's Outstanding Women of Scotland. 
Her portrait by artist Roxana Halls has been acquired for the nation and hangs in the Scottish National Portrait Gallery. "One of the finest singers in Britain" Q
James Bruce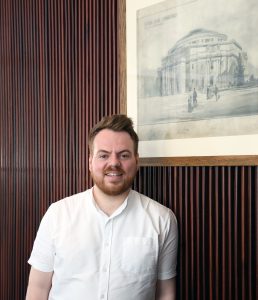 James comes from a music programming and promoting background via working in grassroots music venues in Aberdeen at the start of his career, booking over 200 shows in a two and a half year period. He then moved to London where he spent 8 years working in the music industry. He joined SuperVision Management, leading artists through independent, major label and publishing deals. James was then Coca-Cola's tour manager on the 2012 Olympic Torch Relay before joining CrowdSurge as Business Development lead in the UK, working on global ticketing campaigns for artists from grassroots level through to arenas. 
James came home to Scotland in 2015, relocating to Edinburgh. After joining PCL Presents as a promoter, he joined The City of Edinburgh Council's Cultural Venues in May 2017 where he is currently Programme Development Manager for Usher Hall, Assembly Rooms, Ross Bandstand and Church Hill Theatre. James also serves as a partner in artist development company, Post Electric Artists.
Jennifer Anderson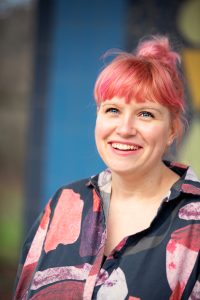 Jen Anderson has worked in the music industry for almost 20 years in various roles for various companies, including Sound Travels Live as a tour manager and coordinator, DF Concerts as a promoter, King Tuts Recordings as a label manager and Back Yard Music as head of business affairs. 
She currently splits her time between the music industry and academia, running her own music company – The Bothy Society (focusing on Contemporary Scottish Trad), as well as working as a live booking agent for Apex Music International, an A&R Scout for Universal-owned Fiction Records and has worked as a senior lecturer and module leader at Point Blank Music School since 2012. 
Jonathan Tait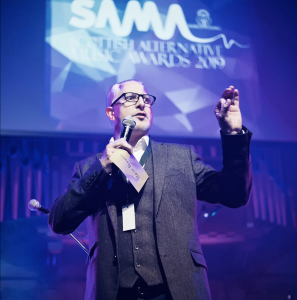 Jonathan is currently the Rights Manager for STV, the largest broadcaster in Scotland where he looks after acquisitions and rights for the STV Player, music clearances and all mater of legal and business affairs matters. Before this, he spent nearly 20 years in the music industry working in A&R, artist management, tour management,as a rehearsal and studio owner and then latterly in music education before re-training as a IP and entertainment lawyer in 2016 and helping to head up BTO BeCreative. Jonathan is also a consultant who advises artists new and established music industry professionals right across the whole industry. He is a mentor for the creative arts sector through Napier University as well as a Director for the Scottish Music Industry Association and the Academy of Music & Sound. 
Nick Stewart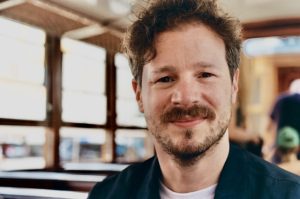 Nick Stewart has been booker and director at Sneaky Pete's, Edinburgh, for fifteen years. He's been involved in improving conditions for grassroots music venues in licensing and planning, and was Scottish Coordinator for the Music Venue Trust liaising with venues and informing Scottish Government funding policy during the pandemic.
Phoebe Inglis-Holmes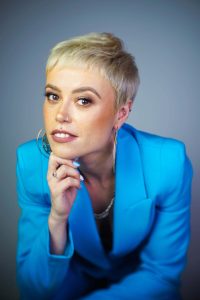 Phoebe Inglis-Holmes is a broadcaster, DJ, writer & record label coadjutor. Phoebe's no-stone-unturned attitude to new music has led her to host & produce shows on BBC Radio 6music; BBC Radio 1; the BBC Scotland TV channel, & beyond. Phoebe is also the host of BBC Introducing on BBC Radio Scotland, every Friday night.
Previously working in music media as a journalist & PR, Phoebe has toured extensively across the UK & international circuits both as a DJ & club-night manager in her own right; and to assist on-road with various bands & production collectives.
Sarah Johnston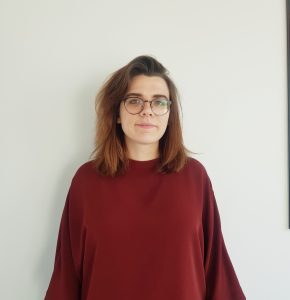 Sarah Johnston has over 10 years of experience working within the music distribution and licensing sector. Currently the Client Relations Manager, EMEA for world-leading b2b music distributor, FUGA – a part of Downtown Music – Sarah has honed her skills and knowledge of the global independent music landscape and is a trusted voice for labels, distributors, DSP's and trade bodies alike.
Thursa Sanderson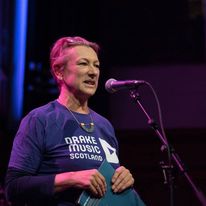 Thursa Sanderson OBE is Chief Executive of Drake Music Scotland which champions disabled artists, creating opportunities for them to work in the music industry. DMS offers progression routes at all levels, from young people learning basic skills to professional opportunities. Thursa's interests are in the diversification of the sector and support for those experiencing barriers.